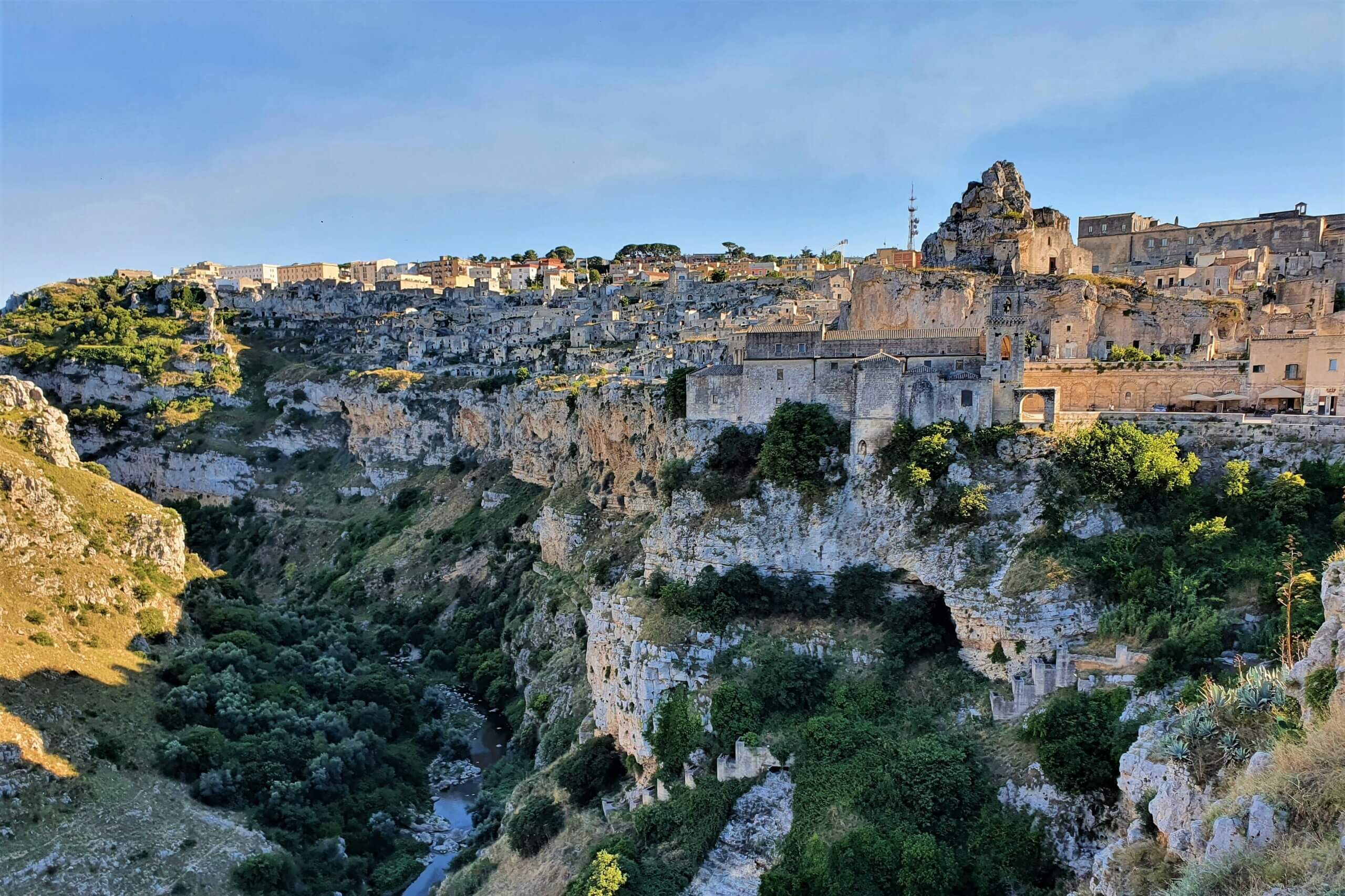 Photo by Ken Shono on Unsplash
I was sitting at my kitchen counter munching on leftover pizza when my phone pinged with a text. A dear friend was offering condolences on the death of another friend. My pizza dropped from my hand, and my breath caught in my chest. I had been away recently, distracted for a few weeks with travel plans, exhausted after returning home. Just the day before I thought about emailing my friend but didn't get around to it. Now, she's gone.
Feeling immense grief and more than a bit of guilt, I checked my phone for our last connection.  It had been months since we spoke. Her cancer treatment over the summer left her weak, and she would respond to my offers of a visit with, "maybe when I'm stronger." She was short of breath, which made talking difficult, so we relied on occasional texts and mostly emails to stay in touch. I searched our email history and saw that our last exchange was weeks ago. She had finished chemo and was going to rehab hoping to build some strength. She talked about perhaps moving to a smaller place with fewer steps and less maintenance but confessed that she might not get around to it any time soon.  "I'll likely drag my feet and hem and haw until the very last moment," she wrote.  In another email, she shared her longing for the beach, a place where we both found solace and peace.   "I dream of fall beach trips, but I'm actually not likely to go," she said.
I wept for my friend, for what is lost to her, to me. She was a kind and gentle soul, a lover of and creator of beauty, a genuinely good human. Yet, I realized that it was more than grief and guilt that rattled me. I recalled conversations when she and I, close in age and both cancer survivors, talked about death. We admitted to each other what we were reluctant to discuss with other friends or with our families: we both feared that death was due much sooner than later.
For me, dreading death is not a fear of the afterlife. I don't believe in heaven or hell. I assume that our bodies either decompose in an underground coffin or return to dust, poured into an urn, and installed in a slot.  My final home will be a niche above the ones that hold my parents' ashes. I'm okay with that. My anxiety around death is more FOMO – fear of missing out. Missing out on time with my sons, not living to see my granddaughter grow into an adult, missing the Christmas trees I won't decorate, the travel destinations I won't experience, the birthday cakes I'll never taste.
"I know that I won't have many more years," my friend often said.
I was usually the one to dismiss the fear saying that I was confident we both still had lots of good years. My friend would always respond that she thought that was the case for me, but not for herself.
I pushed back thoughts of death, and I reminded myself of the reasons why my friend might see me as having a longer life.  Unlike my sedentary friend, I take my dog for a brisk half-hour daily walk. Each Wednesday afternoon, I join other women my age for a seventy-five-minute Latin cardio dance class.  I eliminated meat from my diet over thirty years ago, replacing it with fish, vegetables, and other healthy options. While my friend's unrelenting cancer returned for the third time, I've been cancer-free for seven years. Yet, the stark realization that I'm in the fourth quarter of the game looms, creating anxiety and influencing some decisions.
When Maggie, my sweet Bichon, died this past winter, I thought about getting another dog.   Lizzie, my ten-year-old Maltipoo, searched for her companion from room to room looking forlorn and ending up nuzzling in Maggie's special spot.  The house had a hollow feel.  I began my dog search by scrolling down the page of puppy faces on an adoption website. An adorable Maltese with a quizzical expression caught my eye.  A little lower on the page, I paused at a Bichon who resembled Maggie. This became my morning pastime – a cup of strong Verona roast and Petfinders.  Yet, I would close the website each day without completing an application.
"Why don't you follow up on an adoption?" my sister asked.
"I'm too old for a puppy," I told her, and the words stuck in the back of my throat.
I estimated that the pups that I saw online, adorable, fuzzy puppies with tilted heads and scruffy ears would likely outlive me.  I switched my search to a slightly older dog and found several four- and five-year-old pups who had been rescued from a puppy mill. I inquired about a cute Bichon. The adoption agency sent a long online application asking about my home, if I had a fenced-in yard, and my experience as a dog owner. They required references from friends, my veterinarian, and dog groomer, all of which I submitted.  They also asked for my age.  A couple of weeks went by, and I received an email from the agency suggesting that, while my references checked out and my home looked perfect to welcome a new dog, they thought it best that I have a "co-adopter."  We both knew – the agency and I – that a seventy-five-year-old adopting a young pet was a risk. I stopped the search.
I decided to focus on how healthy I felt, and that worked. Until it didn't.
It was my travels just before my friend's death that reminded me of my age. The trip to a remote part of southern Italy took twenty hours, a total of three flights then renting a car and driving two hours into the mountains to the town of my ancestors. The next morning was the first of six days crammed with ancestral research, trekking up and down hills through tiny cobblestone lanes, walking through cemeteries, little time for rest. I awoke each morning after nine or ten hours of sleep still feeling tired. The reverse twenty-hour trip home left me drained.  My body ached, I was lightheaded and weak. I felt ancient.
I shared my distress in a catch-up phone conversation with my sister.
"Anybody would be tired after that trip," she said.
"Yeah, but this is different," I explained. "I've traveled lots of times without feeling this weary. I never used to feel so completely fatigued."
"You never used to be seventy-five," she retorted with a chuckle.
I didn't have a response.
I thought about the fate that I share with my ancestors, what all of humanity has in common: we can't cheat death.
The weekend after I returned from my trip, I visited with Alex, my eight-year-old granddaughter. Our time together revitalizes me, her energy contagious as we laugh, dance, play. I especially looked forward to this visit.
"Nonna, do you want to go to the park where I play sometimes after school?" she asked.
"Sure," I said, thinking that I'd like to see where she has play dates with her friends.  We walked from my son's house two long blocks to Alex's school then turned the corner and walked another four blocks down a long hill.
"How much farther is the park?" I asked.
"It's not far, Nonna."
By the time we reached the park, I was exhausted, so I sat for a while on a wooden bench while Alex played close by on a swing. I realized that I was still feeling the effects of my travels.  A mild, sunny, October afternoon, I enjoyed watching the dog walkers and occasional kids on bikes.  After a while, Alex came and sat beside me for a bit before we headed back to her house.  On the way home walking uphill, I had to stop twice to rest.
"Why are we stopping, Nonna?"
"I just need a second to catch my breath," I explained.
Later, when we arrived at her house, she told my son how I had to stop on our way home.  "It was annoying," she said.
"Tell me about it," I muttered under my breath.
When I got home, Lizzie and I took a nap on the couch.
It was later that week that I got the news of my friend's death.  I read and reread our email exchanges and grieved for her. I thought about what advice she might give me now. I'm guessing she'd say, "Play with Alex, spend time in your garden, write, keep exercising."
Rain kept Lizzie and me from walking this morning. Starting to feel stronger, I needed to move; so, I went to the YouTube app on my TV searching for a Silver Sneakers workout. I found one called, "20-minute dance workout." I pulled up the sleeves of my tee shirt, planted my bare feet on the hardwood floors, and cranked up the volume. If I'm going, I thought, it won't be quiet.