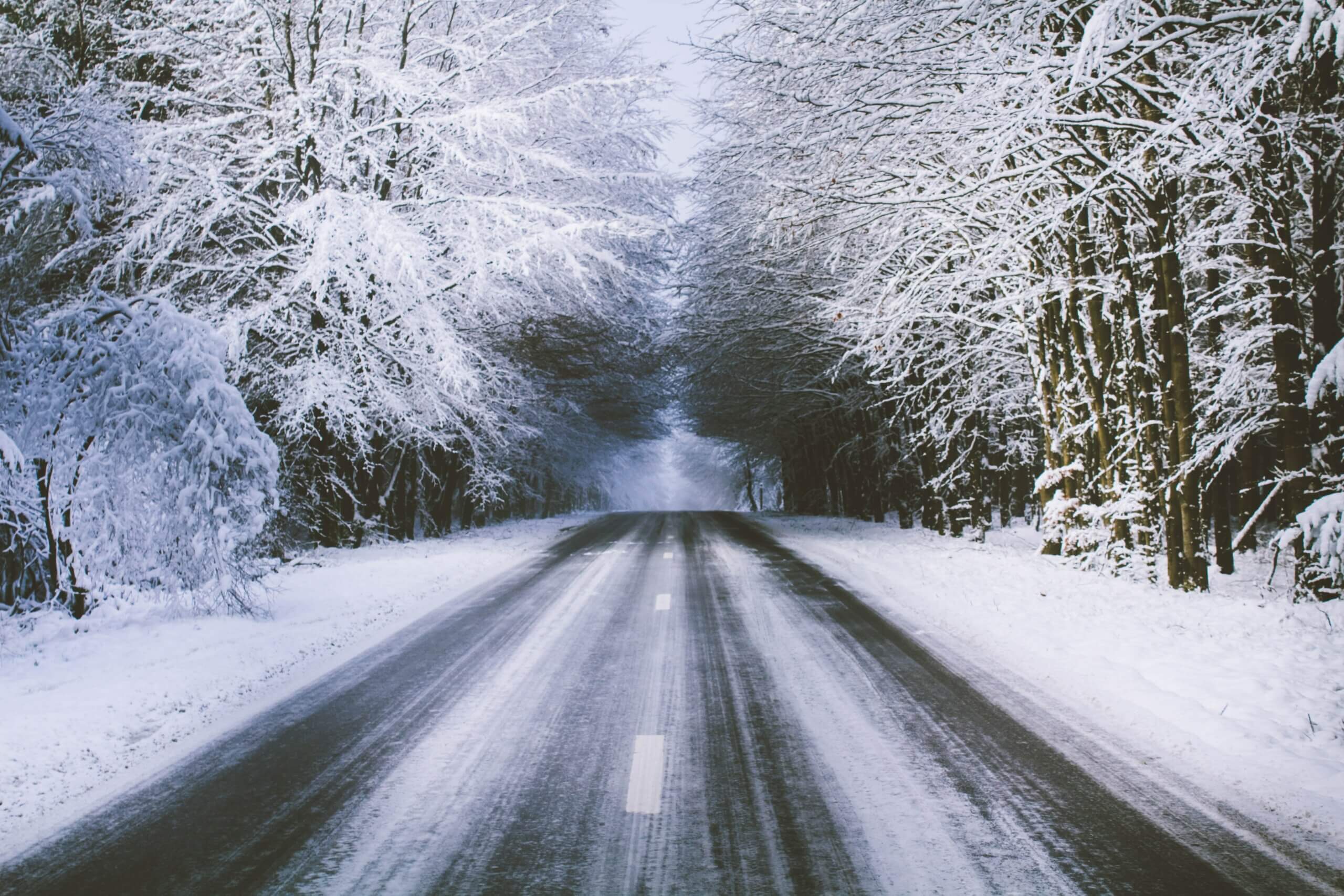 Photo by Albert Dehon on Unsplash
1.
Spring semester, my senior year of college, I won Jenny Muller in a game of Trivial Pursuit. The winning question was, What Native American tribe assisted the Corps of Discovery through the winter of 1804–1805? I couldn't believe my luck. With the question or the prize.
I grew up in Newburgh, Indiana, a small town perched above the Ohio River in the southwest corner of our state. A sign at the edge of town read, Best Little Town by a Dam Site. I could see the locks and dam from my bedroom window. I could see Kentucky.
Newburgh was founded in 1803. Lewis, Clark, York, York's dog Seaman, and the rest of the Corps of Discovery floated by in 1804. My elementary school teacher, Helen Brizius, whom I always pictured waving at the Corps as it passed by, never let us forget it. Thanks to her, I could have briefed Thomas Jefferson about the expedition he commissioned.
"The Mandans," I answered with my eyes on Jenny, the most beautiful girl on campus.
"Congratulations," said Bart Bartelt, our University of Indianapolis shot-putter, as he threw his playing piece against the wall.
Bart was Jenny's boyfriend. The whole thing had been his idea. We track-and-field Greyhounds were in need of new uniforms. The crimson had turned pink. The grey, greyer. My singlet looked like Mitch Calhoun had run his javelin through me.
Trivial Pursuit was a relatively new game. Bart was addicted to it. In an overnight-away meet at Valparaiso, he beat Mitch, me, and two teammates in three games. He won the second game by answering, "Oliver Cromwell." The third with, "A. A. Milne." Trivia-wise, Bart was as well-rounded as the shot he put.
At six-three, two hundred twenty-plus pounds, Bart was a former Indiana high school shot put champion and starting linebacker on our Greyhounds football team. A premed major who'd put a Butler Bulldog into an ICU with a headbutt.
I was a five-foot nine inch, one hundred forty-pound miler majoring in economics. No match for Jenny Muller, a slender Lady Greyhound high jumper with auburn hair that waved past her shoulders and hazel eyes that looked past me.
With proceeds intended for new uniforms, Bart had proposed the Trivial Pursuit tournament. The athletic department said they'd match whatever Bart raised. More than forty teammates signed up. Knowing we'd at least get new uniforms, each of us paid twenty dollars in hope of winning ten percent of the pot and either dinner at St. Elmo Steakhouse with Jenny or twenty-five additional dollars. The bonus dollars were intended to attract Lady Greyhounds (this was 1987, when openness was not so open) and the men who had girlfriends. For those guys, dinner with Jenny was out of the question. For guys like me, Jenny was the entrée.
Bart and I had breezed through the rounds, but in the final round he stumbled on the Capital of Malta. Ironic, given Jenny and I would stop in Valletta on a Mediterranean cruise twenty-two years later.
Our track team got new uniforms. I was up eighty dollars and dinner with Jenny. Bart was out twenty bucks and one night with his girlfriend.
More than twelve thousand nights and one regrettable afternoon later, our phone rang out last fall. I never answer the landline. I was in the family room, watching a preseason Pacer game with our cat. Twenty minutes later, Jenny shouted from upstairs, "Victor, you won't believe who's calling!"
Shortly after graduation, Jenny and I moved to Chicago, where I received a Master's degree in Integrated Marketing Communications at Northwestern and Jenny earned a Ph.D. in Comparative Literature at the University of Chicago. Jenny was offered a job as an adjunct professor at Butler University, and we moved to Indianapolis. I've run my own boutique marketing firm for almost thirty years. Thornburgh Marketing Strategies.
Five years ago, Jenny retired from teaching to serve on the United Way Board of Central Indiana. When she turned fifty-one, she high-jumped five feet, one inch in the Indiana Senior games. It takes me twenty-five minutes to run three miles.
"Pick up, Victor. It's Bart Bartelt!" Jenny called out that night.
Imagine a mile race run backwards, circling the track at warp speed. By the time I reached the starting line and grabbed the phone it was 1987, and Bart was slamming me against my locker.
"Hi, Bart," I said into the phone.
"Vic, long time. What's up?" he asked.
"Not much, how about you?"
My worst fears were imagined. He was in town. Worse yet, Jenny had invited him to our house for dinner. I started to ask what he was doing—with his life or whatever—but I was afraid he'd answer. That he was speaking at a neurosurgery conference at IU Health; conducting a linebacking clinic for the Colts; being inducted into the Indiana Track and Field Hall of Fame.
Thornburgh Marketing is on LinkedIn, Instagram, Facebook, and Twitter. But neither Jenny nor I have personal accounts. It had occurred to me to do a search on Bart, but I feared I might learn of his success. If Jenny had ever searched, she never told me what she'd found. The last I'd heard of Bart, he was in medical school at IU in Bloomington. There was no reason to think he hadn't achieved great things. And no reason I wanted to know.
"See you tomorrow night," said Bart.
It didn't take long for Jenny to come downstairs and into the room. "Can you believe it?" she asked.
"What's he doing here?"
Jenny said all she knew was that Bart was between jobs and he wanted to see her.
"It took him twenty minutes to say that? What kind of jobs?"
She said Bart had been vague about that, but he said he'd worked in clinics in Louisville, Lexington, and Cincinnati. I asked if he was married. Jenny said Bart was twice-divorced. No kids.
"Did you have to ask him to dinner? We don't know anything about him. Have you ever done a search on him?"
"Don't worry," said Jenny. "You won't have to do a thing. He's on Facebook, but he never posts anything. Even his profile picture is blank."
She had searched.
If someone had told me that, as a consequence of having dinner with Bart, his life would rest in my hands, I would have said Bart was in trouble.
2.
When I went to pick up Jenny at her off-campus apartment, her two roommates invited me in. Christi Campbell was a Lady Greyhound sprinter. When she took her mark, her bronze muscles had muscles. Liz Pullman was a 200-meter hurdler. Most women took seven, sometimes eight steps between hurdles. Liz took six. Like Jenny, both Christi and Liz were out of my league.
"Hi, Victor. She'll be ready in a few," said Christi, smiling at me as if I'd been called up from the minors. Me, in my blue blazer, khaki pants, and red paisley tie.
"To the Victor goes the spoils," said Liz, whose laughter came in machine-gun bursts.
"Good one," I said, which for some reason made Christi laugh too.
Part of me was thrilled with the prospect of going out with Jenny. The other part was terrified, and Christi and Liz weren't making it any easier. When Jenny appeared in tight-fitting black slacks, a see-through white silk blouse, and black laced bra, I almost wished I'd never heard of the Mandans. Who did I think I was?
"Shall we?" I asked Jenny, which made Christi and Liz laugh even more.
As I opened the car door for Jenny, she said she'd never ridden in a Pinto. I told her I'd never eaten at St. Elmo. "Two firsts in one night," she said as she sat on the seat and swung her legs in. We drove downtown in silence.
Since 1902, the door read as we walked in. "Reservations for Victor Thornburgh," I told the hostess. "For two."
"Yes, Mr. Thornburgh," she said, looking first at me, then at Jenny, then smiling back at me. As we passed the bar, one man did a 360 on his barstool.
"This is my favorite restaurant," said Jenny as we started in on St. Elmo's World Famous Shrimp Cocktails. "Bart let me choose it. He said he couldn't lose, and I believed him."
We finished our shrimp. Between bites of prime rib, Jenny looked at my tie and asked where I was from.
"Newburgh, Indiana," I told her. "We were already a town when Lewis and Clark passed by."
"Wow," said Jenny.
Now, nervous as I was, I couldn't stop talking. I told Jenny that, before the Civil War, my great-great grandfather bought the Exchange Hotel in Newburgh. At the beginning of the war, it was used as a Union hospital. In 1862, Colonel Adam Rankin Johnson and a few other Confederate soldiers propped up a line of logs and stovepipes on the Kentucky side of the Ohio River. Union officers thought the logs were cannon and surrendered.
"Newburgh was the first town north of the Mason-Dixon to be captured by the South. My grandfather was mentioned in The Times of London."
"No wonder you won that game," said Jenny. "Are you a history major?"
"Business."
"Making people buy what they don't want to buy—or shouldn't buy. That's what business is, right?" In the candlelight, Jenny's hazel eyes turned green.
My father ran a small real estate company. He told me that everything in life is sales. Doctors sell their knowledge to patients. Teachers sell the importance of their subjects to students. Jenny could not have asked a better question.
"Everything in life is sales," I told her. "What's your major?"
"English."
"Who's your favorite author?"
"Jane Austin."
I knew nothing about Jane Austin, but I took my shot. "She had to sell readers on her writing, didn't she?"
"Yes, but her writing had value."
I told her that lots of things have value. And people benefit from their sales.
"But what if you sell something that's worthless?"
"That's not the kind of businessman I intend to be."
Jenny asked if I read novels. I did—mostly science fiction. Robert Heinlein, Arthur Clarke, Kurt Vonnegut. "Vonnegut especially," I told her. "Did you know he's from here?"
"Everybody knows that. Why do you like him?"
I said I liked the way his writing goes from serious to funny. "And sometimes it's serious and funny at the same time."
Jenny said Jane Austin wrote that way too.
As we finished our prime rib, we talked about bands and movies. We both liked Tears for Fears and R.E.M. We both liked Purple Rain. And Jenny agreed with me when I said I thought that Indiana Jones and the Temple of Doom was too "contrived"—a word I doubt I'd ever spoken until then.
I had hoped that Bart's name wouldn't come up. But as we shared a piece of chocolate mousse pie, Jenny said Bart loved Temple of Doom.
When I ran the mile, my strategy was to let the frontrunners do the work. I'd wait until the final 200 meters to respond. This moment felt like that. "I've heard The Breakfast Club is good. Would you want to go with me sometime?"
I thought the remaining chocolate mousse might melt in the time it took her to answer. "I'll think about it," she said. "Does Student Housing have your number?"
I told her yes. "There's an h at the end of Thornburgh."
On the ride back to Jenny's apartment, we talked about our team's chances in an upcoming meet. We'd be competing against teams from Purdue, Notre Dame, Ball State, and IU. "Other than Bart and you, we haven't got a chance," I said.
Jenny reached over, put her hand on my leg, and said, "Don't sell yourself short. You have a nice kick." When she said that, she squeezed my leg and the Pinto sped up. We were back at her apartment in no time.
As Jenny uncoiled from my car, I ran to her door and offered my hand. She took it. Then, standing outside her apartment, she gave me a quick hug and said, "I had a nice time, Victor."
My psychology professor was right. "There is nothing more magical than the sound of your name." Especially coming from Jenny.
"I had a nice time, too, Jenny," I said as the front door coach light shined on her hair—an image that would come to mind thirty-one years later in the Phoenix Marriott when sunlight shined on Rosa Hernandez.
3.
In the early nineteen-hundreds, Jenny's great-grandparents emigrated from Switzerland. The Müllers lost their umlaut, but they kept their love of cheese. A hundred years later, Jenny was still experimenting with their recipes. By the time Bart came to dinner, we had hosted several parties with our tabletop raclette grill, named for a variety of Swiss cheese.
With our grill in the center of the table, each guest melts whichever kind of cheese they like in individual trays beneath the grill-top. Then they drizzle the melted cheese over assorted breads, vegetables, and, in our case, seafood—all cooked on the grill.
Jenny and I had not eaten red meat, chicken, or turkey in almost twenty years. When we hosted raclette parties, we offered shrimp and scallops. Our friends understood, and they always seemed to enjoy their meals.
On the day Bart was coming to dinner, Jenny spent all afternoon making a tzatziki sauce; boiling potatoes; slicing tomatoes, mushrooms, onions, and bell peppers; peeling shrimp; shucking scallops; and braising cuts of beef.
Jenny knew what I was thinking. Facing me across our kitchen island, she said, "Bart loved meat. We can't expect him to eat seafood."
"Why not? We expect it from our friends."
"Trust me, Bart never tried the fish at St. Elmo."
"That was a lifetime ago."
"It seems like yesterday to me."
We were expecting Bart at six. By five-o'clock, Jenny had showered, set the table, and chosen three bottles of wine. Two whites and one red. But she was still wearing sweatpants and a United Way sweatshirt when the doorbell rang at five-thirty. She ran out of the kitchen and up the stairs, leaving me to answer the door.
For most men in their fifties, gravity has set in. Me, for one. Bart must have lost fifty pounds since college. If we hadn't been expecting him, I wouldn't have known who he was.
"Victor, my man," he said as he stepped into our foyer and hugged me. With a bottle of wine pressed into my back, it seemed he'd lost no strength.
After releasing me, Bart turned slowly around while looking into our living room, our family room, and up our stairway. "You've done okay, Vic," he said. As he turned, I saw that his full head of black hair had barely begun to turn gray. My gray hair had thinned.
I led Bart into our family room. He walked to the farthest wall, filled with family pictures, and said, "More than okay." Stepping closer to a photograph of our daughter, Jessica, taken when she ran high school track, he said, "She looks exactly like Jenny. What's her name?"
"Jessica," I said. "She's in otolaryngology residency at WashU."
"How about your son?" said Bart, looking at a picture of Josh.
I was standing three or four feet to Bart's left, telling him that Josh was studying archeology at IU, when I heard footsteps on the stairway. "He's going on a dig in Zimbabwe next semester. Jenny's going with him," I said as Jenny paused at the entrance to the room. "She'll be with him for three weeks."
Jenny had changed into black leggings, a white, cable-knit sweater, and a navy scarf. She looked stunning. "Hi, Bart," she said from across the room.
Seemingly oblivious to Jenny's voice, Bart continued looking at the pictures. And when he did turn from the wall, he turned toward me, as if to ask another question. That's when he saw Jenny.
"Oh, my God," he said. "You haven't changed at all."
"I must have looked like I was fifty-three in college," said Jenny as Bart walked across the room to embrace her. An eternity passed before he let her go.
"I remember how you like prime rib. The woman at the wine store recommended this," he said, handing her the wine.
"Thank you, but look at you, Bart," said Jenny, taking a step back as if to admire him. "You look so different—but great!"
"A lot has happened since you last saw me," he said.
"Take a seat and tell me," said Jenny. "Tell us. I'll be right back."
After Jenny left the room, Bart sat in my usual chair, a swivel wingback. Our cat, Pi, a calico with a large circular marking on one side, came into the room and rubbed against Bart's legs. Pi always sat with me in my chair. She was asking Bart to pick her up. "Pi wants in your lap," I said. "She's nineteen. She can't jump that high anymore."
Bart picked up Pi, swiveled toward me and said, "How does she do it? She looks half her age."
I knew he wasn't talking about Pi. The first thing that came to my mind was, "She still high-jumps."
Bart said he wasn't surprised. He asked me if I still ran. Then he asked me what I did for work.
It's difficult to put a positive spin on marketing. People assume that, regardless of the company, the politician, or even the charity you promote, you're essentially paid to twist minds. I must have said for the good of three times before Jenny rescued me with a tray of hors d'oeuvres.
She usually serves raw vegetables with a Roquefort dip she makes. This tray was filled with not only that, but pasta bites, roasted pecans, and small egg rolls. She placed the tray on an end table nearest Bart, left the room, and returned with a bottle of Chardonnay and three glasses.
"No, thanks," said Bart. "I should have said something. I don't drink alcohol anymore."
Knowing how Bart drank on road trips—whisky, wine, beer, anything—my curiosity inched up a notch. I filled my glass to the top.
"How about some water?" Jenny asked Bart. "Lemon?"
"That would be great."
Jenny brought Bart a glass of water and sat beside me on the couch. I took a large sip of wine and asked Bart why he didn't drink.
Jenny said that was none of our business, but Bart didn't seem to mind. He said his problems started in med school. In the late 80s, Ritalin was the study drug of choice. Midway through his first year, he chose it. Up to a point, it had helped his concentration, the point being when alertness turned to paranoia. After threatening his biochemistry teacher with a Bunsen burner, Bart was expelled. He had nowhere to go but home to his parents in Fort Wayne. They convinced him to go into treatment.
"Jenny told me that you've worked in clinics. What do you do?" I asked.
"I'm a substance abuse counselor. It doesn't necessarily take one to know one, but it helps."
We moved into the dining room. Bart had never eaten a raclette dinner. After Jenny's instructions and Bart's assurance that our drinking had no effect on him, I started in on the Gewürtztraminer, a Swiss white.
Jenny was right, Bart was partial to the beef. But he also seemed to enjoy raclette cheese on scallops. As we ate, he continued with his story. At the Fort Wayne treatment center, he met a girl his age, a weekend heroin user.
"Only on weekends? Is that possible?" asked Jenny.
"Not in our case," said Bart. He said he and the girl, Phoebe, were discharged the same day. Two days later they were snorting heroin.
"Snorting?" I said.
"It's less addictive, theoretically. Based on my experience, it's not. A year later, I was back in the clinic with right-sided endocarditis and a partial hearing loss."
"That explains why you didn't hear Jenny come into the room."
Bart said that when he knows he's going to be close to people in a quiet place, he usually doesn't wear hearing aids.
The evening was shaping up. I had Jenny, two children I was proud of, a nice house, and my own business. Bart had a drug addiction, a hearing loss, a bad heart, and two failed marriages.
"But you work in drug clinics. You obviously turned things around," said Jenny.
"You might say that," said Bart.
My contribution to the dinner had been to drive to Harry and David and bring home a cheesecake sampler for dessert. Jenny brought it to the table. As Bart continued with his odyssey, I went into the kitchen and returned with a bottle of sambuca.
After his second time in rehab, Bart was clean. One of his counselors encouraged him to enroll at a vocational school in Fort Wayne, where he got an associate degree in substance abuse counseling. Then he received his bachelor's degree at IU in Bloomington. That's where he met his first wife, a hostess at a Tibetan restaurant owned by the Dalai Lama's nephew. Bart met the Dalai Lama.
"Don't you love his smile?" said Jenny.
"It encompasses you," said Bart.
Encompasses? Seriously?
Bart's second wife was a counselor at the Louisville clinic. Neither marriage lasted more than five years. "I can be difficult," said Bart.
"I doubt that," said Jenny.
We finished dessert. But I still didn't know why Bart was in town. We returned to the family room, where Bart picked up Pi and returned to my chair. Blame my bluntness on the wine, the sambuca; blame it on a relationship, Bart's and mine, from more than thirty years ago. Blame it on my awareness that Jenny was enjoying Bart's company. "So, Bart, why the hell are you here?"
Sitting beside me on the couch, Jenny slapped my knee. At the sound, Pi jumped from Bart's lap and ran from the room.
"No, it's a fair question," said Bart.
Bart said he'd learned that he needed to take a break from counseling every four or five years. Some clinics allowed him to come back. Some didn't. But he couldn't afford to not work, and he'd come to ask a favor.
Jenny placed her hand on my knee, the one she'd slapped, and asked, "What can we do to help?"
Bart said he had answered an ad on LinkedIn to house-sit a summer home on Michigan's Upper Peninsula, November through March. The house was owned by a couple in Columbus, Indiana. They spend winters in Boca Raton, and their winter caretaker had died. "I'd keep the furnace working, the lights on, a car battery charged, and bird feeders filled. And read a lot."
"Where do we come in?" asked Jenny.
The owner, Avery Bancroft, was a retired executive from Cummins, headquartered in Columbus. He returned Bart's response to the ad with a phone call. Bart said it took Avery about two minutes to drop Mike Pence's name into the conversation. When Mike and Karen are in Columbus, the Pences and the Bancrofts attend the same church.
Avery told Bart that it can get lonely on the Upper Peninsula. He was afraid a single man might bring a woman into their house. He preferred to hire someone who was married. Someone whose wife would be there too.
Bart could see Avery's question coming. But before Avery could speak, Bart asked if there were any security systems he would need to download onto his phone—any cameras to view when he went into town for groceries. Avery told Bart the house had an alarm system wired to the doors and windows, but no cameras.
Assuming the Bancrofts would never know otherwise, Bart said he was married. He said he and his wife were looking forward to some quiet reading time, and the isolation would suit them.
Bart had been looking back and forth to Jenny and me as he talked. But then he looked straight at Jenny and explained that just before the phone call ended, Avery said he wanted to meet Bart and his wife.
"All I'm asking is for you to pretend to be her for an hour or so this Saturday," said Bart. "I'll have you back here in three hours."
I couldn't believe what he was asking. But before I could respond, Jenny said she'd heard of the Bancrofts. They were active in the Bartholomew County United Way, and she thought they might recognize her from her picture in the Central Indiana United Way website.
"You could change your hair. Maybe wear some glasses. People believe what they expect, and he'll expect you to be my wife," said Bart.
"Have you lost your mind?" I asked.
"What did you tell him my name was?" asked Jenny.
"Jenny."
I turned to Jenny and said, "If you consider this for one second..."
"Like you've always given careful consideration for what you do," she said.
She was talking about Rosa Hernandez, but I ignored that for now. "If you think I'm going to sit here while the two of you go to Columbus, you're both crazy," I said.
"I'm not saying I'll do anything, but if I do go, it will be my decision. And you won't have to sit here," said Jenny, patting the couch. "You can have your chair back. Bart will be with me."
Bart didn't stay much longer. Jenny said she'd call him tomorrow or the next day and give him an answer. "But don't get your hopes up," she told him.
As the three of us stood in the foyer, Bart said he could see why I might be upset, but this was important to him. "I think the time I'd spend up there alone would give me a chance to sort things out. To think about the things I tell my clients."
As if he'd start using again if Jenny didn't help, he meant. Talk about a lowball. I could have cared less if he sorted things out. Then, before he left, he gave me another damn hug.
4.
My senior year, I lived in a private dorm room. But when my phone rang five nights after my dinner with Jenny, I wish someone could have been there to hear me offhandedly say, "Oh, hi, Jenny," as my heart beat out of my chest.
"Do you still want to see The Breakfast Club?" she asked.
I'd spent the last week seeing Jenny on every page of my macroeconomics textbook. One day at track practice, we ran 20 x 200 meter repeats up what we called Kill Hill. I imagined Jenny standing at each crest.
"Sure."
Jenny said Bart would be visiting his family that weekend. She said I should pick her up on Saturday at seven. "And don't say anything to Bart."
Like the guy who sums up War and Peace by saying, "It's about Russia," The Breakfast Club was about some high school kids in detention. All I could think about was Jenny. Should I put my arm around her? Would she let me hold her hand?
It had been Jenny's idea to buy one large bucket of popcorn. She held it in her lap throughout the movie. With my head aimed at the screen and my eyes on Jenny's hand, I waited until she reached into the bucket before I reached in. Time after time, I touched Jenny's hand. The next morning, my eye muscles hurt from the strain of looking left.
As we drove back to her apartment, Jenny talked about the movie. Apparently, the kids liked each other better when detention was over. Every so often, I said "yes." But as we parked in front of her place, Jenny asked if I had even watched the movie.
"When you're with me, I don't see anything but you," I said, as if a screenwriter lived in my head.
The headlights from an approaching car lit Jenny's face as she leaned toward me and said, "You're sweet, Victor. Don't get out." But before I could say anything, she leaned farther, kissed me on the cheek, and said, "Call me."
I called the next morning, Sunday. She agreed to take a hike with me that afternoon in Eagle Creek Park, northwest of Indianapolis.
It was a perfect April day. The creeks were full. Dogwoods and redbuds were in bloom. And I was walking on a trail with Jenny Muller. But about a mile into our hike, at the bottom of a steep ravine, she brought up Bart.
When he had first asked Jenny to be the prize in Trivial Pursuit, she'd objected. "I told him that it trivialized me," she said. "And I was afraid he might not win."
Bart had no screenwriter. "I just wish the prize was better," he'd said. Jenny knew that Bart was talking about the prize money, not her. But his response had hurt.
For much of the semester, Jenny felt that Bart was taking her for granted. He'd cancelled several dates, saying he needed to study when she suspected otherwise. And a friend of Jenny's had thought she'd seen Bart at Market Square Arena, sitting crosscourt with a woman at a Pacer game. The thought went through my mind that, by being with me, Jenny was trying to get even. But at that point in our relationship, I didn't care.
This time, when I dropped off Jenny at her apartment, she invited me in. Liz Pullman was in the living room studying. She seemed surprised to see Jenny with me, but she said nothing. Jenny led me into the kitchen. She brewed some tea and filled two glasses with ice. When she asked if I wanted any sugar, I said, "If you do."
Jenny said it was nice to be with someone who wasn't so sure of himself. "Most guys think they have to go all macho on me."
Before I left, Jenny asked if I could meet her at the library on Tuesday night, the night Bart's fraternity played softball. Jenny was taking a course in art history, and there was a book of paintings she needed to see that couldn't be checked out. It would be light outside when we met, but she didn't want to walk back to her apartment alone. We met outside the library and sat in separate carrels. After walking Jenny home and saying goodbye at her door, I noticed Liz at a window, watching.
It could hardly have been called a date. But the next day at practice, Bart said he would put his shot through me if I continued seeing Jenny. I told him he'd have to get within sixty feet of me first, and given his speed, that was unlikely. But Bart had a quick first step, quick enough to grab my arms and slam me into a locker before our coach ran in and broke things up.
For the next two weeks, Jenny saw us both. Separately, it goes without saying. One night at her apartment, I asked if she was sleeping with him.
"No," she said. "And as long as I'm seeing him, don't you get any ideas."
Thankfully, my ideas became reality after Liz admitted to Jenny that, not only had she told Bart that she had seen Jenny with me, she had been the one with Bart at the Pacer game. Three decades later, Bart called.
5.
My parents still live in Newburgh. Whenever I visit, I drive by the Exchange Hotel building. Through the years, it's been used as a department store, a furniture store, and more than one antique shop. But every time I drive by, I imagine it filled with wounded Union soldiers about to be captured in the raid on Newburgh. After Bart left our house that night, I thought of the stovepipes lined along the river. Was Bart a real or imagined threat?
A year ago, I was contacted by the owner of a quarter horse racetrack in Arizona to make a pitch. Jenny couldn't believe that I would entertain the thought of promoting a racetrack. We hadn't watched a race since a horse was euthanized at the Kentucky Derby. But if I didn't come up with a marketing idea for the track, someone would. And they would be thirty thousand dollars richer. Jenny said I might as well go work for a meat packer. Maybe if our marriage had been stronger, I would have listened.
It would be easy, but disingenuous, to blame our marriage's weakness on Jessica and Josh leaving home. It seems to me, now, that marriages are like everything else you hope to excel in. There was a time I wanted to excel at the mile. But when I quit working at it, I slowed to eight minutes. I had taken our marriage for granted, and it had slowed to a jog.
As years passed, I was no longer the insecure kid that Jenny had found attractive. I had grown as sure of myself as Bart had once been. And instead of committing myself fully to our marriage, I had committed myself to my work. When I left for the Indianapolis airport, Jenny and I were barely speaking.
Rosa Hernandez, a beautiful Hispanic woman of forty or so picked me up at Sky Harbor. She drove me to the Marriott Phoenix Ridge Resort & Spa and dropped me off. The next day, she introduced me to everyone at the track and showed me around. I gave my presentation on the following day, and Rosa met me for dinner at the Marriott's Stonegrill. She was a Phoenix Suns fan. Mostly, we talked basketball and quarter horse bloodlines. But I hadn't smiled so much in months, and her smile made me smile even more. We had an after-dinner drink at the bar, and she left.
The next day, Rosa and I met downstairs for lunch at noon, five hours before my flight left. By one o'clock, we were together in my room. As she lay in bed, sunlight, shining through the gap between pulled curtains, lit her raven-black hair.
With every air mile from Phoenix to Indianapolis, my guilt increased. That night, thinking of myself, I told Jenny.
She reacted with silence, a silence that would last, off and on, for months. I withdrew my racetrack bid, and we saw a counselor once a week through that fall and winter. After that, things would seem better for a while, until they didn't. It was Jenny's idea for me to stay at home when she goes to Zimbabwe with Josh. Then Bart had showed up.
After he left that night, I followed Jenny into the kitchen and asked if she was actually considering Bart's request."
"You heard Bart. It's important to him," she said.
I told her that it's important to me that she stays here.
"It sounds like you don't trust me," said Jenny. "But whether I go or not is up to me."
As I was scrubbing the raclette grill, I asked Jenny if she'd ever thought about Bart before tonight.
"Of course I have," she said. "He was important to me."
Turning from the sink to Jenny, I said, "Well, if you decide to go, I'm going, too."
"Fine," she said. "I saw how much you drank tonight, maybe Bart can help you with that on the way."
Bart drove his car, an old RAV4. Jenny's legs are longer than mine. She sat in front. I felt like a chaperone in back.
Jenny had never told me much about her relationship with Bart. But now I got to hear about the weekend they spent at Bart's house when his parents were away. Bart had high school friends that went to colleges in or near Fort Wayne. He invited them to a party at his house. Word got out, and more than a hundred people showed up. Thankfully, Bart and Jenny's description of the night didn't mention the hours between the last guest leaving and cleanup the next day.
Nearing Columbus, they talked about how they used to sneak out of their motel rooms on out-of-town track meets. In Muncie, they found a bar and drank until two o'clock in the morning. With headaches, Bart threw fifty-eight feet, six inches and Jenny jumped five-ten. Bart asked me if I remembered what I ran.
"Four-fourteen or fifteen, I think."
Jenny hadn't put on her glasses yet. But with dark eye mascara and her hair in a ponytail, she seemed like a different person when she turned, smiled, and said, "You should have come drinking with us."
Bart's appointment was at two-thirty. He dropped me off at the Columbus Visitors Center about two-fifteen and said he guessed they'd be back around four. Jenny said she'd call when they left the Bancroft's house.
Columbus is known for Cummins, Mike Pence, and architecture. In the Visitors Center, I learned that seven buildings are listed as National Historic Landmarks. I started to sign up for a bus tour, but I grabbed a brochure and took a walk instead. It was a short walk to the library, designed by I.M. Pei. To me, it's flat-roofed, red-brick architecture meant nothing. But I was impressed by the large, Henry Moore bronze arch that stood outside.
It was almost twenty feet tall, and it looked like a pelvis on top of two, blue-green legs. Verdigris, the brochure called the bronze coating. I wasn't the only one who interpreted the arch in that way. Two teenage boys kept walking in and out of the legs, looking up and alternately moaning and laughing.
I turned west on Fifth Street and stopped to see a sculpture of a winged, bare-breasted woman rising from the earth. Eos, goddess of the dawn. My brochure explained that she was facing the sky in order to open the gates of Heaven for her brother, Helios, god of the sun. The day I was there, it worked. But at that time of day, in late October, the sun was starting to drop; and I wished Jenny would call.
Before heading back to the Visitors Center, I turned south to see another arch. This one was a fifteen-footer called Skopos, Greek for The Watcher. If I hadn't known what it was called, I might not have seen the top as a hollow, tilted face watching the sky.
As I stood there watching, I thought of Jenny with Bart at the Bancroft's house. But instead of pictures on the wall, I saw animal heads. A deer, a big-horn sheep, a mountain goat, and more. I was imagining Jenny's discomfort—hoping for it—when my phone rang. "We're on our way," said Jenny.
When I got into the car, it was as if a cold front had rolled in. Bart must not have gotten the job. "Did you get it?" I asked.
"Of course, he did," said Jenny. "The Bancrofts were especially impressed by his children." As she turned toward Bart, I noticed she was wearing her glasses.
Looking up at the rearview mirror, I said, "I didn't think you had any kids."
"I don't," said Bart as he looked up and our eyes met.
As we passed Moore's arch, Jenny said, "I thought you told the Bancrofts that your daughter's name is Jessica. And I understood you to say that she's in residency at WashU. Isn't that right? And your son, Josh, I think you said. He's going on a dig in Africa, isn't he?"
"I'm sorry, I just thought—" Bart began.
"No, you didn't think. They are most certainly not your children," said Jenny. "How dare you bring them into this."
On our way to Columbus, Jenny and Bart had been so busy reliving old times they hadn't adequately prepared their story. Bart had told Jenny to mention how much she was looking forward to having time to read. They'd agreed on being married thirty-three years—with two grown kids who had other plans for Christmas. Other than that, the only thing Bart said was, "The less we say, the better. He'll probably want to talk about himself, anyway."
When we left Columbus, Jenny let down her ponytail and took off her glasses. Bart removed his hearing aids, and for the next hour, no one talked. When we got to our house, Jenny had calmed down enough to tell Bart she was glad he got the job. She even thought she might have overreacted. "But not by much," she said.
As Jenny and I got out of the car, Bart said he was sorry things had worked out that way, but what Jenny had done had meant a lot to him. "What both of you did," he said. As Bart drove away, I was certain that I'd never see him again.
That night, Jenny chopped fresh vegetables while I opened cans of black beans, garbanzo beans, and minestrone soup. I stir-fried the vegetables and, along with feta cheese, brown rice, and salsa, we mixed everything together and made a soup of our own. Other than, "Don't forget to drain the salt from the beans" (Jenny) and "I'll open a new jar of salsa" (me), I don't think we said anything. But just standing there and preparing a meal together was nice. I think Jenny thought so too.
We took our bowls into the family room, sat on the couch, and streamed Victoria, the episode where cholera hits London and Victoria meets Florence Nightingale. After we finished eating, I lifted Pi onto the couch between us. Our hands brushed as we stroked Pi's fur.
Between episodes of Victoria, Jenny looked up at our picture-wall and said, "They belong to no one but us, Victor. I'm sorry that I put you through this. Part of me wanted to help Bart, but the other part wanted to hurt you."
"You have no reason to be as sorry as I do. I deserved to be hurt."
In the next episode, the Great Famine in Ireland came to a close. And that night, we made love to one another for the first time in months—as tenderly as we had in years.
The next day, Jenny suggested that I go to Zimbabwe with Josh and her. But I had taken a trip out West with Jessica the summer she was Josh's age. We spent two nights at Phantom Ranch in the Grand Canyon and, in Wyoming, took two days of instructions before climbing the Grand Teton. I thought Jenny deserved a similar experience with Josh. Little did I know what I'd be doing.
6.
Jessica and Josh came home for Thanksgiving. Jenny and I had spoken little of Bart since that day in Columbus. But on Thanksgiving morning, Jessica looked up from her breakfast and said, "What's the deal on Bart Bartlett?"
Jenny and I were sitting at opposite ends of the table. Our eyes met above a ceramic pumpkin in the center. "You must mean Bartelt," said Jenny. "Why do you ask?"
"He sent me a friend request. Then he messaged me and said he knew you both. He knew you weren't on Facebook, and he thought he might be able to keep up with you through my posts. I thought if he got creepy, I'd unfriend him."
"He asked me too," said Josh. "I deleted him."
Wise decision, I thought.
"He never posts anything," said Jessica. What's his story?"
I put down my orange juice with exaggerated caution and told Jessica that Bart was on the track team with Jenny and me.
Looking at me, Jessica asked, "Why did you go to Columbus with him last month?" Then, looking at Jenny, "He knows you'll be with Josh in Africa."
"Sounds all stalkerish to me," said Josh.
Jenny said Bart had gone to Columbus to apply for a job. "His life hasn't turned out too great. We went along for support."
All of the true things I am about to tell you are shameless lies, wrote Kurt Vonnegut. I excused myself from the table, leaving Jenny to shamelessly embellish whatever. But I couldn't get out of the kitchen fast enough to miss, "We dated a few times in college." Whether Bart ever made it to Avery Bancroft's cabin in Jenny's tale, I wouldn't know. I was taking a hot shower by then.
Bart was not brought up again during Jessica and Josh's visit. But every time Jessica took a picture of Jenny and me or asked us to AirDrop one of ours, I imagined Bart in Michigan taking measure of my family. Three weeks later, our landlines rang out. The caller ID read Avery Bancroft, Ironwood, MI. This time, we both picked up.
7.
That second week of December was one of the rainiest weeks in Boca Raton history. The third week was predicted to be almost as wet.
"They saw that it's not too cold up here, and the snow's not too deep," said Bart. The Bancrofts were planning to spend a few days in Michigan before their family came to Florida for Christmas. "I don't expect for Jenny to come alone, Vic. We could say you're my brother."
My speechlessness gave Bart a chance to say that the Bancrofts' master bedroom is downstairs. He said Jenny and I would share an upstairs room, and the Bancrofts would never know. We could leave as soon as the Bancrofts left for Florida, and we'd be home by Christmas.
I was certain that Jenny would say no—so certain, I let Bart go on longer than I should have. He said he liked the job. He'd had time to do a lot of thinking, but he still had things to "work through," whatever that meant. The Bancrofts were paying him enough that he wouldn't have to work until next fall, when he was sure that Avery would rehire him. But instead of Jenny saying no right away, she asked what he was doing to pass the time. I couldn't tell if she was indulging him or considering his plan.
Bart said he went cross-country skiing most mornings, and he'd read two volumes of Will and Ariel Durant's The Story of Civilization. The Bancrofts had the complete set, and Bart hoped to finish it by March. "I'm coming to realize that my life can still be fulfilling. I've had my doubts," he said. "The clinics might as well have revolving doors, for all the good I've done."
Give me a break, I thought. But when Jenny asked him when he needed an answer, I knew I was in trouble. A few minutes later, Jenny came into the family room and said, "Please, Victor, can we discuss this?"
As far as I was concerned, there was no discussing to be done. What if we were caught? A guy like Avery Bancroft could ruin us. Not to mention what Bart proposed was flat wrong. The whole thing was absurd. "Let's sleep on it," said Jenny.
The next day, even after agreeing on both the absurdity and the manipulative nature of Bart's request, Jenny didn't call Bart back. She kept saying she would, but when she brought up our therapist saying we should try to be more spontaneous, I knew she was leaning Bart's way.
That evening, Jenny said she'd never thought she'd tell me this, but she'd always felt bad about how suddenly she and Bart had broken up that summer. Bart had immediately quit seeing Liz. He'd hoped Jenny might reconsider things in light of that. "But I never gave him a chance."
"Why should you have given him a chance?" I asked. "He went out behind your back." Jenny just stared at me, but I knew that she was thinking about Rosa Hernandez and me.
"Look how things have turned out for him," she said. "Maybe this is my chance to make amends."
"Amends? You don't owe him anything."
"Maybe not rationally."
If we had not spent the last year trying to save our marriage, I would have said no to Bart's request. But one thing the counseling had taught me was to listen, even if I didn't like what I was hearing.
"This is just something we can do to help a friend," said Jenny.
"Your friend. And remember, he tried to steal our kids."
"I made more out of that than it was. I want to go. And I'm asking you to go too."
Jenny called Bart back. But the whole charade hinged on the Bancrofts agreeing to Bart's brother's stay over Christmas.
Bart called Avery. Then Bart called us. With Jenny on one phone and me on another, Bart said Avery had no problem with Victor Bartelt's visit. Bart told Avery that I was a retired stockbroker from Indianapolis. "You have an Indiana plate on your car," Bart reasoned. "And I assumed you know something about stocks."
"Thanks. But retired?"
"You were very successful. And you'd be harder to track down this way."
Track down? I didn't like the sound of that. "Am I married? Do I have kids?"
Bart said all of that was up to me. Avery hadn't asked. Two days later, I steered our Honda Pilot off Michigan County 519 onto a snow-filled road with a view of Lake Superior.
8.
On the drive up, I decided to say I was divorced with no children. It made more sense to be visiting a brother at Christmas that way. Jenny thought Bart should be my half-brother since we looked nothing alike. We'd work out further details with Bart.
As we turned south onto County 514, a light snow was falling. Considering how much deeper it was on both sides of the road, a snowplow must have driven through earlier that day. Our Pilot had no trouble getting through.
To our right, the sun was dropping into Lake Superior. When Jenny gasped and reached for my hand, I guessed it was for the view. But she had spotted a large, two-story log house farther up the road on the right. As we got closer, we could see that the mailbox read Bancrofts.
From a central A-frame, the house telescoped out on both sides at least fifty feet. The peak of the A, that part above the second story's floor, consisted of one large window. In the dusk, a yellow light inside the house made the window glow. The house was surrounded by a stand of snow-dusted pines, and Lake Superior filled the background. If not for Bart, waving at us from a wraparound porch, the scene would have been spectacular.
Before we parked, Bart stepped off the porch and motioned for us to follow. He had raised a garage door at the side of the house, and he directed me into one of four bays. Bart's RAV4 filled one. A Volvo sedan filled another. I assumed it was the Bancroft's car, the one Bart was supposed to keep charged.
As we stepped from our car, Bart said if we hurry, we could see the sunset. He told us to leave our bags and he would get them later. "And welcome," he said, giving Jenny a hug. I lingered by the driver's side door long enough to avoid one.
We followed Bart through a mud room and into a huge kitchen. There, he opened a door that led onto a steep stairway. One of three ways to the second floor, I'd learn.
At the top of the stairs, we entered a wide hallway. To the right, I saw the window we'd seen from outside. Bart turned left and led us past the bedrooms—two on one side, a third on the other—toward a matching A-shaped window, just beyond three wicker chairs. The wide-planked hallway floor creaked with every step before we sat.
The sun looked like a bisected blood orange, half in and half out of the water, with the lower half spreading out an even darker red on both sides. None of us spoke until the dark red had turned black.
"This means a lot to me—you both coming here," said Bart. "Let me get your bags and then we'll eat." Pointing to the closest door on the left, he said that was our room. His room was across the hall from ours. Between the three of us, we brought up our bags in one trip. Bart told us to come downstairs when we'd unpacked. Dinner was almost ready.
The interior walls of our room consisted of precision-fit logs. Photographs of what I assumed to be Lake Superior and its shoreline hung between two windows. One door led into a bathroom. Another led onto a porch. There was a braided rug on the plank floor and a landline phone by the bed.
Jenny had told Jessica and Josh that Bart had been in touch. Jenny was honest in so far as saying Bart was house-sitting in Michigan, and he had invited us to come up for a few days. She had promised to call Jessica when we arrived, but we discovered there was no cell coverage. Jenny picked up the landline and left a voicemail. "We're here," she said. "See you at Christmas."
Bart had prepared a meatless spaghetti dinner with garlic bread and a Caesar salad. Red wine for Jenny and me, cranberry juice for himself. Jenny had asked me to go easy on the alcohol. She thought I could easily slip up. Meaning: Victor Bartelt could slip into Victor Thornburgh. That night, with the Bancrofts yet to arrive, I drank most of one bottle.
We ate in what would normally be called a breakfast nook. But it was too large to be called that. More of an area. Out the adjacent window, we could see large, brightly lit barges passing through the darkness as we talked.
Bart agreed to be my half-brother. We decided to share a birth mother. She married Bart's dad the year after my father died. I was the older brother by three years. We all knew I looked it. Bart said that he'd told Avery that he was from Fort Wayne. So, I grew up there too.
The nearest town was Ironwood, Michigan. Bart had found a grocery there that sold Ben & Jerry's. Over dishes of Chunky Monkey, Bart and I decided our parents had retired and moved to Tucson, too far for us to go each Christmas. And our parents didn't like to travel. Jenny's actual parents were dead, so at least we didn't have to lie about that. Victor Bartelt had a cat named Pi.
After helping Bart clean up the kitchen, he gave us a tour of the house. In the great room, a fireplace covered most of one wall. A large dining table took up one end of the room. On the other end, a study overlooked the lake. It reminded me of the living room in On Golden Pond, only in proportion to the size of Lake Superior.
The Bancrofts' master bedroom filled nearly one wing of the house. We didn't go inside, but I noticed a carpeted stairway leading up from one corner. After telling Bart goodnight, we took the main stairway up and walked down the creaking hardwood toward our room.
There were three doors on the right. The first door was open. That room looked much like the bedroom we were staying in. I opened the next door and saw the stairway leading to the Bancroft's bedroom. After shutting that door, I followed Jenny into our room.
I was exhausted—from the drive and the circumstances. With what sounded like a pair of owls outside our room, questioning my identity, I fell asleep with Jenny's arm across my chest.
The next morning, we found a note between a coffee pot and two mugs. Went skiing. Back by 8:30. Help yourself to anything. Bart. Jenny found some cereal. We were cleaning up our dishes when Bart returned. "I guessed you'd want to sleep in today," he said, "but you're welcome to go with me tomorrow. There's a state park not far away that has great trails."
Jenny said she'd never cross-country skied before, but that she'd like to try.
"Why not," I said, though I had never skied either.
After breakfast, we helped Bart follow Olivia Bancroft's instructions by filling a half-dozen bird feeders with sunflower seeds and refilling several small wire cages with suet squares. Bart said most of the birds had migrated south, but the chickadees, cardinals, and blue jays were toughing it out. We scattered corn cobs in the snow for squirrels, and Bart and I brought two salt blocks from the garage and dropped them fifty yards or so from the house—about halfway to the Bancrofts' dock. That evening, I counted fifteen deer.
It was a snow-bright, cold morning. But we were dressed for it. You'd think we would have rehearsed more for our upcoming performance, but no. After feeding the Upper Peninsula's wildlife, we cleaned up, ate a light lunch, and left for Gogebic-Iron County Airport to pick up the Bancrofts. Since our Pilot had the most room, I drove. On the way to the airport, Jenny applied some mascara, put her hair up in a ponytail, and put on some glasses.
The Bancrofts were due to fly in from O'Hare at two fifteen. But when we walked into the terminal a few minutes after two, they were already there, sitting in a coffee shop with their luggage. Bart apologized, but Avery said not to worry. "Whoever makes haste with his feet misses his way," he said. "Proverbs 19:2. Hello, Jenny."
Avery and Olivia Bancroft looked to be in their mid-seventies. Fit for their age. And judging by their tans, there must have been a few sunny weeks in Florida before the rain. Avery reminded me of Dan Rather from twenty years ago. A trim Dan Rather with a tan.
"You must be Bart's brother," said Avery.
"His older half-brother, Victor," I said, shaking Avery's hand. Showtime.
As I drove back to the house, Bart fielded the Bancrofts' questions. He told Avery the snow had only delayed the propane delivery by one day, and he'd driven the Volvo into town twice. Answering Olivia, Bart said he'd mostly seen chickadees and cardinals, and he'd replaced two salt blocks for the deer. He mentioned that I'd helped.
Olivia had just asked me if I was enjoying my stay when we arrived at the Bancrofts' mailbox. From the seat immediately behind me, she tapped my shoulder and said, "Stop here, Victor. It's been years since we've seen the house like this."
"Five years," said Avery. "The winter I threw my back out skiing."
As Olivia admired her house, she let us know how much the pines had grown. They had planted the ones closest to the house twenty years ago. She thought they made the house look smaller now. Then she tapped my shoulder and told me to drive on.
Bart had planned a dinner of blackened salmon and a mix of grilled vegetables served over brown rice. Though Jenny, Olivia, and I helped, Bart did most of the work. As we took our seats at the great-room table, I wound up between Jenny and Bart.
Before Avery said grace, he asked us to join hands. Halfway through the prayer, Jenny squeezed my hand. When I opened my eyes, I saw that she was smiling. I must have held Bart's hand for five minutes.
Bart had leveled with Avery about taking a break from drug counseling. That night, when Bart said no thanks to wine, neither Bancroft questioned him. Had he leveled about his other addictions? Surprisingly, Avery matched me glass for glass: an Italian pinot grigio and a French chardonnay. As Avery poured my fourth glass, Jenny kicked my leg.
Mostly, Avery and Olivia talked about Florida weather and their kids and grandkids, none of whom I kept straight. Somehow, Avery worked Mike Pence into the conversation. Something about Avery's input into Indiana tax laws. He said that I should be grateful.
Olivia asked me a few questions about myself, but I discovered a divorced man with no children is a conversation nonstarter. When I mentioned Pi, Olivia said she was allergic to cats.
"So, Victor, which stock should I buy?" asked Avery.
My entire investment strategy had been to invest two hundred dollars the first of every month into the S & P 500 and buy an occasional CD. What stockbroker would advise either? But a few years ago, Josh told me about a video game that he and his friends were playing. I looked into the company, took a chance, and tripled my money in two years. Two thousand dollars into six. Birdseed to a guy like Avery Bancroft.
I was feeling the effects of the wine. I'd already decided to cut myself off when I said, "I'd buy Electronic Arts on a dip. My son Josh told me about it two years ago. I've tripled my money, but I think it still has legs." When Jenny kicked mine, it hurt.
"Your son?" said Olivia.
Bart, who had mostly remained silent until then, put his hand on my shoulder and said, "His ex-wife had a son from a previous marriage. Josh and Victor have stayed close."
"We have," I said. "He's a good kid."
Guys like Avery Bancroft probably know the name of Mike Pence's cat. But you don't expect them to remember much about the average anyone-else. "Josh? Isn't that your son's name?" he asked Bart.
As if on cue, Jenny said, "It was very popular name in the '90s."
"Must have been confusing at family gatherings," said Avery. "More wine?"
"You've had enough, Avery," said Olivia.
After we finished a store-bought peach cobbler, Avery turned to Olivia and asked, "What should we play tonight, Livy? Monopoly, Scrabble, or Risk."
Bart had told Jenny and me that there was no television in the house. He said that, according to Avery, the Bancrofts had wanted their children and grandkids to experience their stays here with no television. With no Wi-Fi or cell coverage, I assumed board games had taken the place of TV.
Olivia wanted to turn in early. She chose Scrabble. As Avery went to get the game, Jenny said she and I would clean up the kitchen before we joined in. Leaving the room, I said, "The meal was great, Bart. Mother would be proud."
I scraped and cleaned the dishes as Jenny filled the dishwasher. Keeping her voice down, she smiled and said the King and the Duke posed as brothers in Huck Finn. "Just like you and Bart."
I'd read Huck Finn as a kid, but I didn't remember much about it. "What happened to them?" I asked.
"They were tarred and feathered and run out of town," said Jenny. "Be careful."
 I told her I'd limit myself to two drinks from now on.
Olivia had already gone to bed when Jenny and I joined Bart and Avery. Jenny won one game. Bart, the other. He played the word deceit without cracking a smile. After the second game, Bart said he'd meet us downstairs at six for breakfast. He said the trails are best before any other skiers hit them. He told Avery that he was welcome to join us, but Avery said maybe the next day. Then I excused myself for bed.
It felt strange to leave Jenny downstairs, but we—Jenny, Bart, and I—had agreed that it would seem more natural for me to stay apart at times. I had been in our bedroom about twenty minutes when Jenny walked in. It was almost eleven o'clock. Since we were meeting Bart at six, we went straight to bed.
Lying beside me in the dark, Jenny said that, apart from my slip-up, she thought everything had gone well. I told her that this had to be the craziest thing we'd ever done. "That's partly what I meant," she said as she rolled to her left and kissed me.
Jenny had been experiencing hot flashes for the past year. Regardless of the temperature inside our house—or the Bancrofts' guestroom—she wore nothing more than her panties to bed. Within seconds, with my assistance, she wasn't wearing those.
9.
At six o'clock the next morning, we found Bart in the kitchen. He'd filled the counter with ingredients for us to make omelets. Breakfast, raclette-style. By seven, we were in the garage trying on ski boots. Bart chose our skis and fit us with poles. With the skis on his car rack and our poles stashed in back, we drove away by sunrise.
Bart said the drive to the state park would take about a half hour, but he had found a place to park fifteen minutes away with quick access to the trails. It was another sunny morning. The temperature on the dashboard read 22. "Good job last night, you guys," said Bart. "I don't think they suspect anything."
"No thanks to me," I said.
Bart had turned north. The lake was on our left. Though I couldn't see an opposite shore, it reminded me of winter mornings growing up on the Ohio River, the way mist rose from cold water in sunlight. Soon, Bart pulled off the road into an area where other cars had parked. The recent snow had only partially covered their tracks from previous days. That morning, no other cars were there.
Jenny and I had thought we might go on a few runs in Michigan. We'd packed our fleece-lined running suits, running tights, down-filled gloves, and polypropylene shirts. We were set for skiing too. Dressed as we were, it felt good to step from the car into cold air.
Bart showed us what he called the kick zone of skis, an area beneath the boot clips that looked like fish skin. He showed us how to push down in that spot before kicking back and gliding. He said to bend our knees, keep our nose over our toes, and move our arms opposite our legs as if we were running. "It should come naturally to you," he told me.
We followed faint ski tracks in a northerly direction through a dense growth of pine trees. Bart in the lead, followed by Jenny, then me. It didn't take long for Jenny to look as smooth as Bart. Every so often, they slowed for me.
In a quarter mile or so, Bart pointed to a white blaze on a tree and told us we were entering the state park. He said we'd stay right at every trail juncture. The trails that went left dropped toward the lake. Bart said they were steep and difficult, that maybe we could try one in a few days.
When we took the next right, I fell. Bart showed me how to grab the front of my skis and rock from side to side until my momentum brought me right-side up. I kneeled, stood, and we continued. It took us about forty-five minutes to make a loop through the woods and return to the car. Bart said we'd skied four miles.
After that, we drove into Ironwood for groceries. In the grocery store parking lot, Jenny and I read email on our phones. From the back seat, I could see that Bart was on Facebook.
"What's the word on Jessica?" I asked.
"You know about that?" asked Bart. "I just thought it was a way to keep up. I didn't expect either of you would want to hear from me for a while."
"That's all behind us now," said Jenny. I said nothing.
When we returned to the house, Olivia helped us with the birdseed. As we filled the feeders, she said that when she was a girl, her family vacationed in Michigan every summer. She and her brother had scattered their parents' ashes in Lake Superior. Every time she and Avery came to their house, they visited the spot, fifty miles south. "One day, Avery and I will be fish food too," she said.
After we finished with the feeders, the Bancrofts left in their car to visit Olivia's parents. Bart, Jenny, and I spent the morning reading in front of the fire Avery had built. In what looked to be a converted gun case, I found a shelf of Irving Stone biographies alongside the volumes of The Story of Civilization. I grabbed The Origin, Stone's biography of Darwin, and sat on a couch that faced the fire. Bart pulled out the Durants' Volume III, Caesar and Christ and sat in a chair to the right. Jenny had packed Doctor Thorne by Anthony Trollope. She sat beside me.
It was a good way to spend a morning. Breakfast, skiing, reading by a fire. On board the Beagle, Lieutenant Sullivan told Darwin, "That's the sailor's life, Charley; from a cold storm to warm quiet, and back again to storm all within twenty-four hours. It's the best preparation for marriage." I hoped there would be no further storms on my voyage.
I was surprised to learn that Darwin left medical school after two years. Bart, who'd left after one semester, looked up from his book at one point and asked, "Wouldn't it be cool to cross the actual Rubicon?"
"Why didn't we think of doing that when we were in Italy?" Jenny asked me.
Bart closed his book and said, "A wise person once said, 'It's never too late until it is.'"
"George Eliot?" said Jenny.
"Ricky Gervais," said Bart.
That was the old Bart, flexing his trivial knowledge. And as if Caesar's gods had ordained it, that night Avery proposed Monopoly, Risk, or Trivial Pursuit. This time, Bart spoke up.
He won both games. He knew that Nicolas Tesla invented the first radio-operated toy. "A torpedo," he said, as if there were bonus points. He knew that Robert Duvall played Boo Radley in To Kill a Mockingbird. Not one question about the Corps of Discovery.
When we finished playing, Bart asked if anyone wanted to go skiing in the morning. He hoped to leave by seven. My arms and legs, mostly my hamstrings, were already sore from earlier that day. I suspected they would hurt worse in the morning. But Jenny and I said yes. Avery said he'd "give it a go."
Jenny and I were in bed by eleven. Darwin was somewhere in the Pacific Ocean when Jenny closed Doctor Thorne and said that Bart and I were like the doctor and Sir Roger Scatcherd. I said I thought we were the King and the Duke.
"That, too," said Jenny, who went on to explain that Sir Roger killed Thorne's brother for seducing his, Sir Roger's, sister.
"And that reminds you of Bart and me?"
"That after all of that, they ended up getting along."
"It's not like I have a choice."
"Still," said Jenny, putting her book on the nightstand nearest her and turning off her lamp, "I'm proud of you." And then, as if I hadn't thought of it myself many times, she asked me if I'd ever wondered how my life would have turned out if I hadn't won Bart's contest.
"We wouldn't be here, that's for sure."
"You know what I mean. I doubt you would have asked me out. We'd have different spouses, different kids. Who knows where we'd be?"
A few years ago, I read The Little Book of String Theory. "In another universe, I didn't know anything about the Mandans. You might be married to Bart in that one right now," I said.
Jenny said she doubted it. She said Bart was always too sure of himself, that in his mind he could do no wrong. She thought he seemed different now.
"You have to be pretty sure of yourself to think you could pull off something like this," I said.
If Olivia Bancroft had taken the main stairway, we would have heard the hallway planks creak. We would have stopped talking. We were still talking when she opened the door to our room. Backlit by a single hallway bulb, she said, "Wait until Avery hears about this," before turning from our room toward the hall.
"Please, wait," said Jenny, jumping from bed and running to the door, covering her breasts with her hands.
I grabbed my robe from a bedpost and ran to the door. Bart, still dressed, was already coming out of his room when Olivia turned toward us, looked Jenny up and down, and said, "We'll discuss this in the morning. Just before you leave."
As Olivia started for the stairway to her bedroom, Bart walked across the hall, grabbed her by the shoulder and said, "This can't wait until morning."
Olivia brushed his hand away and said, "Don't you dare touch me."
"It's not the way it looks," said Jenny, this, coming from a woman wearing nothing but panties.
"What's going on?" said Avery, coming up the bedroom stairway.
At the sound of Avery's voice, Jenny said for everyone to stay where they were. As she ran into our room, I said that I was Victor Thornburgh and Jenny was my wife.
"Then what do you have to say for yourself?" asked Avery at the top of the stairs. He was pointing at Bart.
"I am who I said I was. I needed this job, and these are my friends."
"And he didn't think you'd hire him if he was single," said Jenny, reappearing in a sweater and jeans. "Bart thought he'd have a better chance at getting the job if I posed as his wife. You wanted to hire someone who was married, didn't you?" she asked, as if the whole thing were Avery's fault.
"He lied to me," said Avery. "And so did you."
Jenny ignored that by saying Bart asked her to drive up here after the Bancrofts called and said they were coming. "I couldn't very well come without Victor, could I? And you have to admit Bart's done everything you expected." When Avery and Olivia turned to each other, I thought that Bart might keep his job.
"I'll tell you what you can very well do," said Avery, looking first at Jenny, then me, then Bart, "you can all be out of here by eight in the morning. Come, Livy, let's get some sleep and let whomever sleep with whomever." He shut the door behind them as they went down the bedroom stairs.
"Why do you think she came up anyway?" I asked.
"Snuck up, more like," said Jenny.
"Who cares why she came up?" said Bart. "You two should have been quieter. Your room is practically on top of theirs. I could hear you across the hall with two doors shut between us."
"Then why didn't you come over and say something?" I asked.
Bart clenched his fist and said, "Screw you, Victor."
Jenny reached out to Bart, as if to calm him, and said that things could look different to the Bancrofts in the morning.
Bart looked at Jenny and started to say something. But then he walked into his room and slammed the door so hard the hallway bulb flickered. From behind the door he said, "The die is fucking cast."
10.
When Jenny and I went downstairs the next morning, Avery and Olivia were sitting in the great room by the fire. Avery told us to help ourselves to breakfast before we left. Jenny asked if Bart had already gone. Avery said he thought so. He'd checked to see if our cars were in the garage. Bart's car was not there.
Jenny and I ate breakfast in the kitchen. Then we went upstairs to pack. But first, I went into Bart's room and found his clothes in the closet and his cell phone and hearing aids on a nightstand. I assumed he must have gone skiing.
We took our bags downstairs, but Jenny asked the Bancrofts if we could wait to leave until Bart returned. She wanted to tell him goodbye. Avery waved us to the sofa.
As we waited for Bart, Jenny let down her ponytail and took off her glasses. She explained that we'd all been friends in college. Then she went into Bart's story, and how she'd wanted to help. Olivia said our "subterfuge" might have worked if Avery hadn't kept the heat so low. She had come upstairs to see if we were comfortable, when she heard us talking. "You were comfortable, all right," said Olivia with the hint of a smile.
Based on the conversation that followed, you'd think nothing out of the ordinary had happened. Jenny and Olivia took turns bragging about their children. Avery seemed genuinely interested in Jenny's upcoming trip to Africa. He and Olivia had been to Kenya. "To think anyone could kill what we saw," he said, which made the trophies I'd imagined in his house seem unlikely.
It was after nine o'clock.
Soon, the conversation got around to what we did for a living. After listening to me, Avery said Cummins had an in-house marketing department (which I knew), as if otherwise he might have sent some work my way. Jenny talked about her United Way involvement, and Avery said he had a lot of respect for what Jenny's Central Indiana chapter had accomplished. By ten o'clock, I thought Avery might reconsider Bart's employment. By ten-thirty, I was worried Bart might not be available for the job.
Two days before, Bart returned well before nine. The next day, he, Jenny, and I had returned by now—ten-thirty. And we'd been given skiing instructions and bought groceries in Ironwood. I doubted Bart would be stocking up now.
I told Avery and Olivia that we knew where Bart skied. I said we'd probably pass each other in our cars, but if we didn't, we'd start looking on the trails. I told the Bancrofts to stay where they were in case someone called.
We changed into our running suits and put the same boots, skis, and poles we'd used the day before into our Pilot. Fifteen minutes later, we found Bart's car parked in the same spot. It was the only car there. The temperature on our dashboard read 19.
It had snowed a little that night. The freshest tracks had to be Bart's. Since Jenny was the better skier, she followed the tracks and I followed her. It felt cold when we started, but after a half mile of skiing, I warmed up.
In another half mile, the tracks turned left. The trail dropped, not too steep at first, but the farther we went, the less we used our poles. If this trail led to the lake, which it almost had to, it would probably steepen more.
 We were weaving quickly through the trees. Too quickly to suit me. Bart had showed us how to form an inverted V with our skis to slow down. I was about to do so and call out to Jenny, when Jenny called out to me, "I see him!"
Using his poles for support, Bart was slowly walking toward us with most, if not all of his weight on one leg. His left. He had doubled-up his neck warmer and pulled it over his boot, up to his right knee.
In a near whisper, Bart told us that he'd lost control and hit a tree. Knowing his leg was broken, he fashioned the neck warmer to stop the bleeding and stabilize the break. As pale as he was, even I could see that if he wasn't in shock now, he would be soon.
We had brought our phones, but they were worthless. We considered putting Bart's arms around our shoulders and helping him to the car, but we were at least two miles away. We didn't think our progress would be much quicker than Bart's had been alone.
As Jenny and I discussed our options, Bart said nothing. And whether the best option or not, Jenny and I decided that she would return to the car and go for help. Once she was driving toward Ironwood, she could keep calling 911. Sooner or later, she'd have to pick up coverage. Before she left us, she told me to keep Bart warm and elevate his feet.
Bart had already collapsed into a sitting position. Thinking back, I took a chance by not removing the neck warmer, lifting up his pant leg, and checking for bleeding. We would find out that he had a compound tibial plateau fracture. The neck warmer had stopped the bleeding, but cold as it was, shock was unavoidable.
I took off my jacket, laid it on the snow, and eased Bart back. Then I opened his jacket, turned him onto his side, and lay beside him. I propped his boots onto mine the best I could and held him close. Chest against chest. Cheek against cheek. His breath smelled like coffee.
To keep him from losing consciousness, I asked him to keep his eyes open and name as many members of our track team as he could. By the tenth or twelfth name, his speech, quiet as it was, was slurred. When I mentioned Liz Pullman, he just smiled. When I reminded him of the steaks at St. Elmo, he nodded.
My most optimistic estimate was that help might arrive inside an hour. After forty-five minutes, it felt to me that what little heat Bart first had, had dropped to almost nothing.
My polypropylene shirt had worked well underneath my jacket, but with my jacket under Bart, I was cold and getting colder. Soon, I wouldn't be warming Bart at all. I was about to get up and move around, to generate heat, when I heard a sound overhead. "Hear that?" I asked, rolling away from Bart and looking at the sky. "They're coming for you." But when I rolled back toward him, I saw that his eyes were closed.
11.
Jenny left for Zimbabwe last week, the first week of January. Josh's advisors had told him that as the semester progressed, he'd be traveling to distant sites. This was the best time for Jenny to visit—for her and Josh, anyway. Before she left, Jenny encouraged me to write about what had happened. "Start with the night you won me," she said. "I can't believe I agreed to that, but everything started from there."
A little more than three weeks have passed since Bart's accident. I still wonder if we did the right thing—Jenny driving to Ironwood for help. Avery asked why she didn't drive to the state park headquarters instead. Jenny said she wasn't sure how far it was, and she thought she might get a signal quicker if she kept driving toward town.
As planned, we made it home in time to spend Christmas with Jessica and Josh. One night after dinner, Josh said there is a way to make a sled with skis. With all of us still sitting at the table, he said, "You could have pulled Bart to the car."
"There's no way they could have pulled it two miles, half of it uphill, and driven to Ironwood in less time," said Bart, sitting at the end of the table with his walker parked beside him.
Jenny had picked up cell coverage halfway to town. A helicopter pilot and two paramedics were ready to leave when she arrived at the hospital. Jenny got into the helicopter and directed them to Bart's car.
The pilot had been called to the park many times. He thought that he would be able to find a clearing closer to Bart than the parking lot. Jenny showed him the direction we took, and he landed about fifty yards from where Bart and I waited. The paramedics, a man and a woman, snowshoed to us with a sled. They found Bart's pulse, moved him onto the sled, and pulled him to the helicopter. We all got in.
As we flew to the hospital, the paramedics warmed Bart with Mylar blankets, gave him IV fluids, and splinted his leg. Just before we landed, Bart smiled, rubbed his face, and said I needed a shave. My beard had scratched his cheek. Bart spent the night in the hospital, where doctors fitted him with a brace to immobilize his knee. He would need surgery, but no one was skilled enough to perform it in Ironwood.
The Bancrofts let us stay with them that night. After dinner, Avery said to me that, considering all I'd done for Bart, we must be very close friends. "One who has unreliable friends soon comes to ruin," he said, "but there is a friend who sticks closer than a brother. Proverbs 18:24."
The next day, we picked Bart up at the hospital. Bart had told the doctor where Jenny and I live. Surgery was set for December 27 at OrthoIndy. By lowering the second row of seats in our Pilot, Bart was able to sit in a back-row seat with his leg extended. Jenny followed in Bart's car.
We hadn't even crossed the Michigan state line before Bart started in on me. The Ironwood doctor had told him that he would need assistance for at least six weeks after surgery, and Bart didn't know anyone he could move in with in Cincinnati. "And how would I even get there?" he asked. Bart also said that after spending more than half of his life working in clinics, he couldn't imagine staying in anything that resembled one.
"Those were drug clinics, not orthopedic rehabs," I said, knowing full well where this was heading.
Somewhere between Madison, Wisconsin, and Rockford, Illinois, after listening to Bart go on and on, I said, "I get it. You can stay with us." With Jenny leaving for Africa, what I was really saying was, You can stay with me.
One metal plate, six screws, three weeks later, Bart can bend his leg thirty degrees. Next week, they'll adjust his post-op brace to forty degrees. At this rate, he'll be here another month. Then he's heading back to Cincinnati to get his things and U-Hauling them to Louisville. The clinic where he started off has offered him a job.
He's alone while I'm at work. But our guest bedroom is downstairs, and with his walker, he gets around okay. He downloaded The Story of Civilization onto his tablet, and he's almost through The Renaissance. After work, I bring home carry-out—Mexican, Chinese, Italian. I limit myself to one glass of wine every night.
We've streamed a few movies. We watched the World War I documentary, They Shall Not Grow Old, and one season of Bosch. Midway through one episode, Bart said it was amazing to him that Hieronymus Bosch painted The Garden of Earthly Delights about the same time Michelangelo sculpted David. I muted the TV and said, "Now entering the studio are today's contestants. A drug counselor from Louisville, Kentucky, Bart Bartelt." Bart said his second wife had wanted him to try out.
Bart was in the room when Jenny suggested that I write this.  A few nights ago, Bart asked if he could read it when I'm finished. I told him it depends on how it ends. He stood and said it ends when he can bend his knee ninety degrees. It could be a while.
Early on, Bart conceded my chair to me. Last night, I was writing on my iPad with Pi in my lap, when Bart looked up from reading and asked how often I thought about specific moments from the past. "Then years later, something makes you think of one, and it hurts to think you'll never get it back. Only in your memory. You know that can never be the same as when it happened."
I told him I knew what he meant, that times with Jenny, Jessica, and Josh from years ago come into my mind out of nowhere. Bart said Jenny comes into his mind a lot.
There was a time, very recently, when this would have bothered me. This time it didn't. Maybe hugging a guy in the snow for forty-five minutes can change the way you feel.
"What brought all this on?" I asked.
He said he'd been reading about Leonardo da Vinci's, The Last Supper. He'd painted it in a room where Dominican friars ate their meals. A hundred and fifty years later, friars cut a door through the apostles' legs into the kitchen.
"That explains everything," I said.
Bart said the Dominican refectory reminded him of when he and his first wife, Shannon, drove from Louisville to the Trappist Abbey of Gethsemani near Bardstown. They attended a Vespers service, and during one of the Gregorian chants, Shannon reached for his hand, and he had felt "connected."
"To Shannon?" I asked.
"To everything."
Bart said he'd probably never experience anything like that again. Then he looked at our picture-wall and said, "What's worse is when you remember something, and you realize you didn't appreciate it for what it was when it was happening." He said things can seem ordinary when they happen, but later you recognize how special they were. "For you, sitting here with your cat in your lap could be one of those times. You just don't know it yet."
I traced the circle on Pi's side with my finger, turned to Bart and asked, "How about sitting here with you?"
Bart turned back to his reading and said, "Maybe one day, you can let me know."