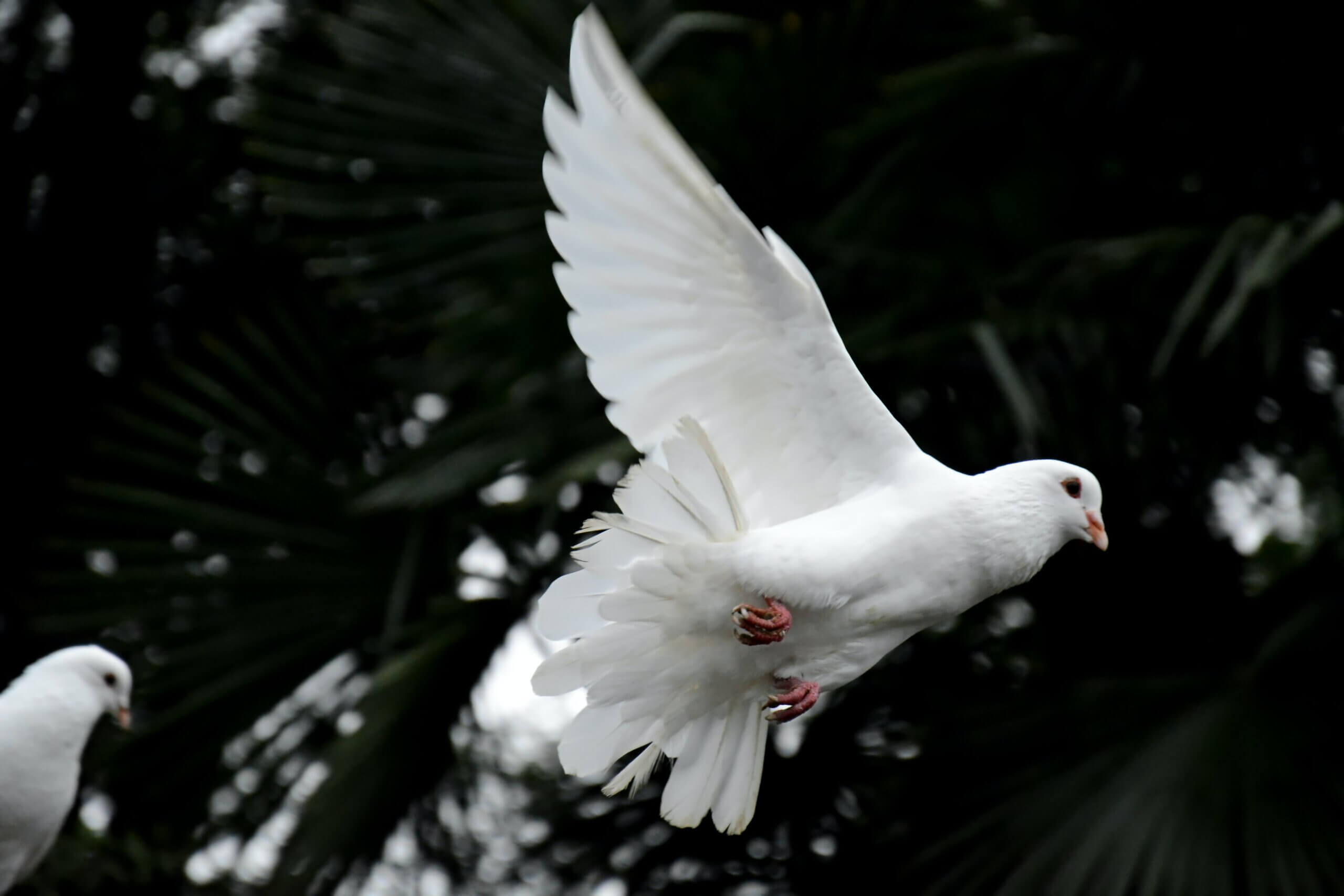 Holy light fills window's tree at dawn. Autumn leaves as angels embrace our white-haired God. There is peace as people sleep. I pray. May heart's compassion bridge mental walls to unite and not divide. The youthful idealism mourned in my bones with Gandhi's maxim to "be the change you wish to see in the world" mandates clarity: what values dear to me must I enact to infuse good where I can?
My spiritual yearnings touch Zen Buddhist tenets, Christ's Sermon on the Mount, Rabbi Abraham Joshua Heschel's insights and the Institute for Jewish Studies' guided meditations. Resonating with the white-haired God from knowing we are one is that I grasped the telephonic olive branch of Biblical discussions with Jehovah's Witness missionaries. Limiting the anguish each news report enclaves, I lace my days with silence.
I rarely race through front page stories, preferring longer thoughtful works. Francesco Da Vinci's I Refuse to Kill last month manifests his brave and ultimately vindicated, steadfast moral stance as a Vietnam Era Conscientious Objector.
"To be outside such a situation so violent as war is to find it inconceivable; to be inside it is to be unable to conceive its end," The Iliad or the Poem of Force by Simone Weil points out. "Heroism is but a theatrical gesture and smirched with boastfulness."
Weil bore witness to others' plight through dehumanized factory life in France, parting from an affluent teaching career for the Paris Renault plant's assembly line. Enduring aerial bombardments on the Spanish Civil War's front line, then joining the London-based Resistance to Hitler's French Occupation, Weil left a harrowing journey as a model of moral integrity. Yet her refusal to eat more than wartime rations induced malnutrition and illness that meant her demise at age thirty-four.
Twenty posthumously published prose writings and journals raise issues that lay ahead had the world's misery not snuffed out her candle.
Missiles toward the Moon and Mars manifest a mastery of science but to unleash arsenals of kindness would prove that we've advanced. "What do you think of western civilization, Mr. Gandhi?" a reporter asked the Mahatma. "It would be a good idea!" he answered.
"You should enjoy your retirement," my adult son implores as my two-year soup kitchen service ensues on Mondays. "I've seen your generosity with the homeless, but you're just one man, so what can you do? Dad, it's your time."
I wrestle with moral dilemmas as police officers wake up to force above ground the homeless who sleep on the subways; where are they to go with city shelters filled or unsafe? Would I be arrested or ignored if I lie down to help them? Luxury high-rise construction, abundant in New York's Brooklyn Borough, mocks their fate and my despair.
I've written postcards to low-turnout voters in Texas, Alabama, Virginia and Georgia, coordinating our synagogue's project.
Hockey cards fill scrapbooks, résumés the trash. Papers sandwich tarnished plaques on shelves. To publish what I've learned is living in the past. Clear, concise, concrete acts have meaning with seventy in sight.
I call old friends for coffee to lift myself from political and personal vexations, to share the joys that, ephemeral as summer fireflies, fill souls.