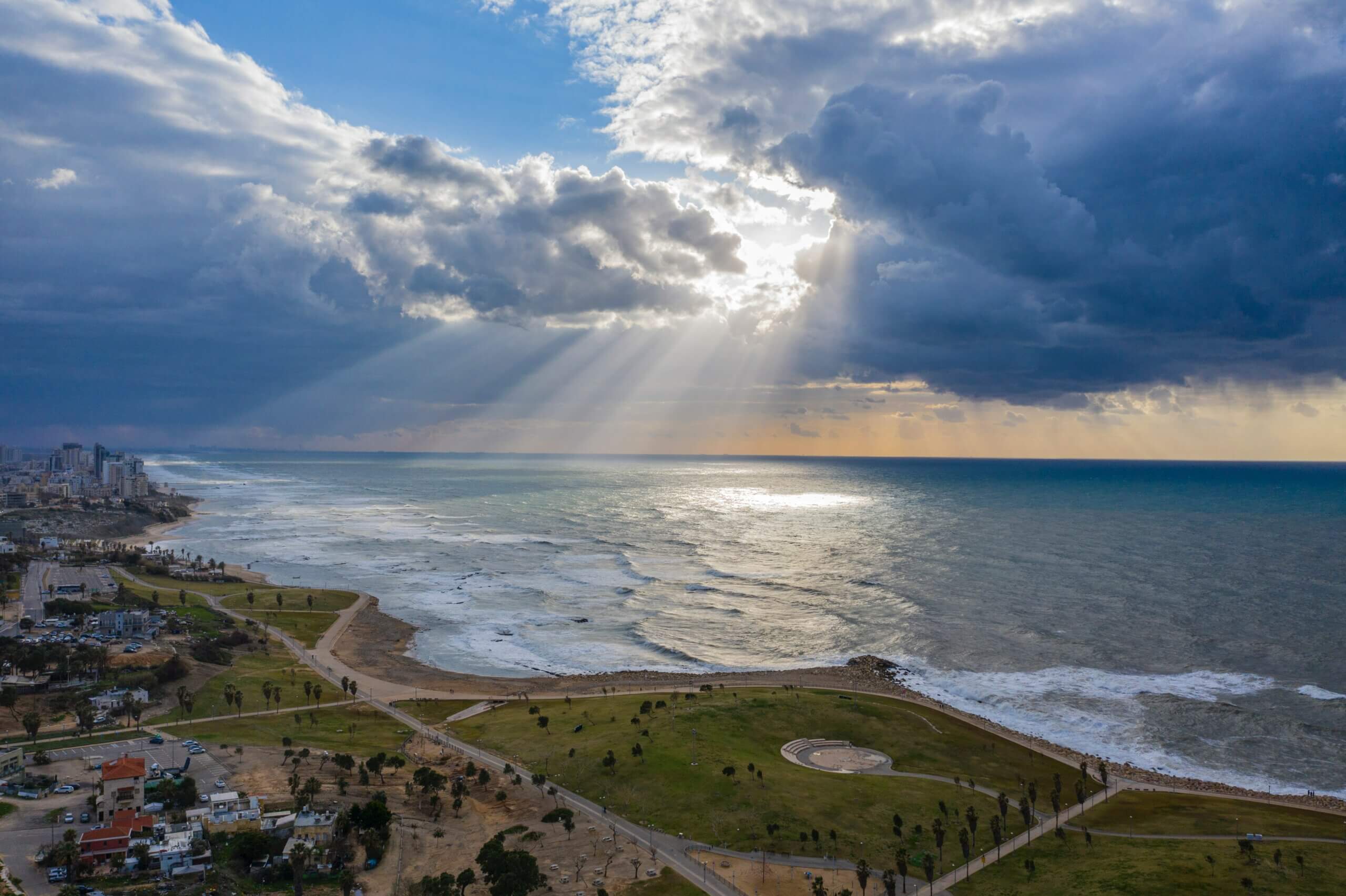 Photo by Shai Pal on Unsplash
"Good morning, Dinah, It's Wednesday," I greet myself aloud daily. Gad has greeted me every morning since we got married and moved in together fifty-two years ago. The alarm clock would go off at six forty, and Gad would snooze it, and still asleep, would say: Good morning, Dinahdin. Then he would rearrange his pillows, put a hand on my hip and go back to sleep. Since he passed away, I started saying this to myself. I've also added the day of the week, "It's Wednesday" or "It's Thursday". Since I have no one to talk to, the days are so similar; they're almost mashed together. So, reminding myself of the day helps.
The radio that I put on serves me well too. I like to know what is happening in the world immediately when I wake up. Gad wasn't like that. He used to snooze the alarm clock at least twice or even three times, rush to the shower and go off to the factory.
In the evening, when he was back, with his bag still in his hand, he would kiss me on the cheek and say: Good evening, Dinahdin. Even when they were knee-high to a grasshopper, the kids knew that you couldn't jump on daddy until he kissed mummy. Then he would be free to throw kids in the air – we only have two, four years apart – or roll around pretending to be a horse or a rocket or whatever was needed. Then he would go to his armchair on the porch to wait for dinner. He would pour himself a glass of brandy and read the paper for ten to fifteen minutes before he would come to the dinner table and amuse us with stories from the factory.
Wednesday is one of my two favourite days of the week. On Wednesdays, I go to the bakery where I worked for thirty-three years. One pastry chef – she's called Osnat – likes to chat with me when I sit there to eat my cheesecake. We have known each other for many years now. She is way younger than me, but she is also retiring soon. Sometimes the shop is busy, and we just exchange pleasantries. But sometimes, when it's calmer, we both sit at the tables at the front of the shop, Osnat pours us both a cup of tea, and we have some more time to chat.
Usually, we exchange recipes. I like cakes with lots of cream. I know it's old-fashioned, but I'm old. Osnat likes to experiment with cakes from all over the world. She likes Sachertorte the best, and she is better than the Austrians at making it; I had it at the specific hotel in Vienna where it was invented. Osnat says she feels like she is travelling the world through her international baking. Osnat never mentions Dafna when she talks about travelling, but it's clear that she actually imagines travelling because she can't do it. Dafna, her kid, is not right in the head, and she lives with her mom.
Then, after the bakery, I usually go to the shops to start the shopping for Friday when Michael is coming for dinner. Friday dinner is always special. When the kids were still at home, we used to make them sit with us for dinner on Friday, even if they wanted to go out with their friends. They would sit down, and you could see they were almost bursting with the need to run away. We wanted to have at least something of Jewishness, even though we were entirely secular. We almost enjoyed pushing them to their limits with that. But why am I blabbering about dinner with the kids and Gad? Michael and Deborah are full-blown adults, touch wood; Michael himself is on the brink of retiring. Gad is gone. It's Wednesday, I'm all alone, and I should start my day.
First, I brush my teeth and put on some blush and a touch of lipstick to get a face. I do it briskly because I don't particularly like what I see in the mirror, and you should not strive to be a beauty pageant queen, as my mother used to tell me, just look reasonable. My American son-in-law, David, who married Deborah who now calls herself Debby, is a dentist. He insisted that I didn't need dentures but new implants in those old gums. Hurt like hell it did while David in his suit mumbled soothing sounds in English and drilled my face. His assistant­ – who tried so hard to be blonde it hurt my eyes – gave and took all kinds of tools from him, smiled a lot with a mouth full of sparkling white teeth and said nothing. David was right, though, and I'm grateful that he made me suffer. Now I feel less old when I look in the mirror. It doesn't matter who you meet or how many people you talk to that day; you should get ready for the day. Otherwise, your day is a mash, and you are, I don't know, a potato. So, I rub a moisturiser into my wrinkles – blush, lipstick, and clothes – no need for a fancy dress or high heels. I choose ironed trousers I've had for decades, a shirt and some comfortable shoes that you can walk in.
Then I march to the kitchen to get some instant coffee in my favourite mug and jam on toast. I know that there are all kinds of modern inventions with coffee, and my kids laugh at me for staying with the same brand of instant coffee I drank when I was twenty. They have a coffee machine that you fill up with freshly ground coffee, press the button, and get a cup of professional brew. It's too much of an effort for me. I like my coffee as simple as I am. I also make my own jam, as I have done since forever. I take my plate with jam on toast, and my cup of coffee to the porch, to sit on my rocking chair and plan my day. I used to do the same after sending the kids to school. The planning moment used to be also a smoking moment. I only ever smoked two or three cigarettes a day, and this was one of them. I stopped smoking now because I can't listen to Deborah and Michael's chidings anymore, nor the doctor's. I'm old and tired, and I don't want all these people scolding me instead of showing respect. I stopped smoking, and now I have to put the plate and mug on the table before I sit down because I need my hands for that. Sometimes it makes me angry to think how ugly it is to get older. It's not only the outer beauty that diminishes; it's also the inside that gets crimped. Sitting down is not what it used to be, nor is getting up or using the toilet. No, getting older is not pretty, not at all.
Anyway, I sit in my chair and open the shutters to look outside at the street. Then, at the end of the road, right before the little play area, I see Vered, on her way to the cafe. I look at her walk alone, and it almost breaks my heart. Vered lost her sister, Batia, just a few months ago. They have both been my neighbours for thirty years. They moved into the neighbourhood together after inheriting an old house and turning it into two flats. Our kids went to the same school, and we became friends. They never worked full time, and every day, between sending the kids to school and cooking lunch, they went to a cafe. They liked each other's company so much that they would do the same thing in the afternoon as well, only at Batia's. They would talk about nothing at all, discussing every little thing that happens and repeating the same stories over and over. They would delight in every new piece of information, regardless if it was related to their lives, to the growing nest of grandkids or the dwindling clan of friends. When I retired, I joined them; I don't really know why. I didn't have much to add, as I hate gossiping. I guess they were nice to me, and it was at least something to do.
Vered was the first to become a widow. Then it was Batia. I was the last one. But then it all got worse. Batia broke her hip while trying to pick some lemons from their lemon tree. She was rushed to the hospital, where they said she must have a hip replacement. She did it, but while in the hospital, she caught some nasty pneumonia. She was treated for that, and after almost a month in the hospital, she was released home. Of course, Vered couldn't take care of her on her own. I came every day, but I wasn't much help because I couldn't do much other than some cooking and cleaning. Batia and the kids tried to find a nurse, but it wasn't easy to find someone good at short notice. So, the kids took turns sleeping there and helping, and they were great, but Batia didn't like it. She felt like her soul was being ignored while everyone around her was so preoccupied with her body. She became bad-tempered and shouted a lot. Everyone tried to be patient and forgive her, and they mostly succeeded, but it wasn't a pleasant sight. Finally, one day she had enough, and she convinced her youngest grandkid, a twenty-something kid, that she wouldn't need him till the morning and needed a break. He went home, the poor kid, and that night, she was trying to get to the bathroom and fell again and was a complete mess by the morning. She was rushed again to the hospital, had another operation on her hip, but somehow, no one could explain how, if they even tried, all these events made her heart stop working, and she died.
Vered was, of course, devastated. I don't want to think about her traumatised grandkid. I tried to be there for Vered, but the truth is that without Batia blabbering, we don't have much to say to each other. It might sound cruel, but Vered was always the least favourite of mine of the two. Still, I used to come to the cafe with her every morning, but we both understood it was just not the same after a while. So now she was lonely there, trying to find new ways to live her old life, and I was lonely here, behind the shutters.
I make myself get up from my armchair and go out the door to the bakery. At least there I have someone to talk to. I remember my quarrels with Gad, who wanted to live on the ground floor because he said he did not want to think of me with two young kids going up and down the stairs. I said that if we are buying a new apartment, then I want to try once to live not on the ground floor because I spent all my childhood in a house that had a small yard, and I always wanted to live up in the sky, but Gad was right. It's already hard for me to go down the stairs, and every time I have to do it, I feel my whole body pressing on my right thigh, exactly where it connects to the back; it's a pain that can be tolerated but is not pleasant at all. Sometimes the pain becomes unbearable, and I know I need to go to a doctor who will give me antibiotics. They say I tend to have arthritis, and I should do physical therapy. Michael even persuaded me to go once, but they do painful things to me there, and I do not like strangers touching my body; I think that it's a pain that is here to stay, and better that I get used to it.
I always walk on Dubnov Street, which now has many new houses whose windows are always wide open. Then I walk through the play area, where they have rebuilt nicely, and there are always happy and cheerful children and parents. Then there is another slight ascent and another small descent before I reach 8 Dubnov Street, where the bakery has been for fifteen years. Usually, before the last rise, I find a bench to sit on. I prefer the quartet of benches arranged there in a square because I feel I have a lot of company.
I like to sit on benches, but since Gad chose the other world, my heart aches even worse every time I sit on one. When we were old, but we were both not dead yet, Gad and I loved sitting on benches. Gad was generally a calm man, but he loved to work and did not retire from the factory until it was an absolute must. Even after that, he didn't stay home. Until his last day, he was a volunteer at Yad Sarah and a nursing home, where he was considered almost one of the staff. All the nurses came to visit me when he died, the bastard, and they all cried and told me how much he helped and what a beautiful soul he was. I was glad he did, and only sometimes did I imagine what would happen if we could wake up together every day slowly and go through our day next to each other, but just by thinking about it, I would get angry at him for tagging at my skirt and not knowing what to do with himself. In fact, it was impossible to sit him in place for a long time unless we were both sitting on a bench, and I would rest my head on him, and he would hug me, his hand resting on the bench. Then, finally, all his vigour would run out like mercury, and he would remain quiet and only occasionally would we sigh a small sigh, rejoice in ourselves and the world around us.
I didn't think I could face the heartache today, so I decided to skip the benches and go straight to the bakery to meet Osnat. I buckle my strength and walk in small but steady steps straight to the bakery. I show the guard my bag and go to the cashier, but I do not see Osnat. I ask Nira, who works there too, where Osnat is, and she tells me that Osnat did not come today, that she is ill. Ill? I ask, with a bit of panic up my throat. Yes, she whispers; they say it's serious. How serious, I ask. Well, she whispers again, it's cancer. I manage to order my usual cheesecake and sit at a table. Around me, many young people are sitting with their computers. The front room wasn't always as quiet as a library. There used to be many chitchats around tables, and you could hear the murmur all the way to the ovens at the back. I was not there in the afternoons for years because I was with the children, but I discovered the rush hour when they suddenly grew up. Now I thank the quietness of the new times as I sit there and try to decide what to do.
I know everyone likes to whisper the word cancer as if it's just a prelude to death. But I'm an old woman, and I have had many, many of my beloved people die. So, firstly, death can bite my ass. He might scare other people, but I'm ready for him. I have kids and grandkids, and I have a nice quiet life, but when you think of it, I'm alone outside the house and inside it too. Now even Osnat has dropped out of my regular schedule. Secondly, cancer has many variations. Sometimes it only means a rough period of treatments and baldness and aching body, leading to a better recovery. Sometimes it is a death sentence. Then, at least, it's usually a swift one, which in my age is a consolation. So, I would have to find out what type of cancer Osnat has. For that, I would have to call her, but the thing is I don't want to know the answer. If she is to die quickly, I'm relieved for her, but it doesn't do me any good. If she's to go through all this chemotherapy suffering, she would need help. I would be one of her candidates for helping out. I care for her, but I just can't stand sitting on one more side of the bed, murmuring optimistic sentences that have no meaning at all. I'm not a cruel person; I know that in my heart, but this is something I cannot take upon myself. I wouldn't call her to find out, then. It's not that I'm forbidding her from calling me. She has my number, and I'm usually at home to receive the call. Somewhere in the house, I also have the cell phone that Michael bought me and made me promise I would take it with me whenever I leave the house. I've never used it, as I don't understand how people can have such private conversations in such public places. Anyway, it's not like it's hard to reach me.
Gad did an excellent job with this child's education, making him a copy of himself. I'm not big on wasting money; I never bought many clothes, went wild in restaurants, or decorated the house to perfection. My father taught me to keep the money for rainy days, and I did just that. On the other hand, Gad liked to live just how he saw fit, regardless of what we had. These were some of our most significant quarrels. I earned money all these years, never sat at home. I started working at the bakery even before our marriage and left when I retired. I was the one opening the place up in the morning, making cakes and cookies and unique pastries. I loved every day here. I was never the one complaining about routine. The only leave I took happened when the children were too young to go to day care. When they were three months old, I went back to work, unlike young mothers today who think they must stay with their babies forever. I was always afraid that if I sat at home too much, I would go bananas. Michael is just like his dad with money. Every time he hears I'm not doing something just because I'm not sure I want to spend that much money, he makes the exact same face Gad used to make. He always asks me whether I have special shrouds with pockets. I shout at him that I'm his mother, and he should talk to me respectfully. He does not panic and shouts back that he knows I'm his mother, but that does not mean I'm not sometimes mistaken. Then I instruct him not to interfere in my life more than he must. Usually, that's when he storms out of the house. Later he comes back with the item in question. That's why there's a computer on the corner of the kitchen table after one of the grandchildren showed me how to find recipes online. I did not know if I even wanted to look for recipes online, and the computer was expensive, but that did not interest Michael, who just appeared one day with the computer and a printer as if I was going to transform into a youngster. That's also how the cell phone entered my life and went straight to the phone table's drawer. I also have an electric juice machine that I never use and a coffee maker still in its box. After I calm down, I'm always angry with myself for shouting at him, and I guess he is too, because the only one who can restore the peace between us is Deborah, on the phone from America.
I'm trying not to think about Osnat as I sit there, though I'm not entirely pleased with my decision. I'm telling myself that I will go straight home, and in the afternoon, I'll go to the shops and buy some things for Friday's dinner. If Adam and Uri come, I usually make schnitzels, knocking on the chicken breast with a hammer, with all the strength I still have left. Next to schnitzels, I like to serve mashed potatoes with loads of butter. If Adam and Uri were asked, I think they would say they prefer chips, but I prefer a mash. Uri and Adam are big kids now; Adam is already twenty-one, and Uri is eighteen; he still hasn't decided to join the army. They both have blue eyes like their father's and grandpa's and thin brown hair combed like their mother. Adam has many freckles, and Uri has no freckles at all. And he is just too thin. Even when they were little, they were very polite, and they would sit at the table even when their faces were about the height of the table, without dropping anything and without pulling the tablecloth, and would eat with great appetite and just wait to run away and play. Everyone loves the chicken soup I make both in summer and winter. In winter, Gadi would say the soup keeps him warm, and in the summer the soup protects from illnesses. Gadi would start any meal with chicken soup. Vered and Batia always thought I prepared gourmet meals at home every day because I was a pastry chef, but the truth is that after six hours of a shift that started early in the morning, I did not have much desire to spend time in the kitchen at home. Most of the time, I would prepare the most effortless dishes. Sometimes, on holidays or meals I would like to impress with, I would make something special. Mostly I would do that when Gadi brought someone important from work. Dinahdin, I need you this time, he would tell me. I need you to do what you do so I can do what I do. They would always be representatives of some institution with a million air conditioners that he was desperate to sign a contract with. I never liked him showing off my cooking, but he would assure me that making customers feel at home is essential. I have to beat the competitors with what I have, he would say, and I have you, the most beautiful woman and the best cook in the world. I would answer that it's been long since his flattery helped anyone. He would smile his content smile and say: See? It helped me one more time. And he was right. Whenever he asked, I would go to one of the magazine clippings I used to keep in a green box on the fridge and choose what I would make this time. The green box is still on the refrigerator, and it's full of these yellowing papers, but I never open it.
Anyway, this time Adam has gone to Argentina with some of his friends, like all the young people nowadays. Uri does not come every week, only on a special Shabbat or holiday; he is busy with his music and plays jazz with all kinds of friends. This leaves only Michael, and for him, I always make potato fingers, next to the schnitzels. When I discovered the potato fingers, I was pleased because they are made from leftover mashed potatoes, so I could make one thing and improve it the next day. Michael would devour it lustfully. These days, though, I make them from scratch because I no longer make mashed potatoes for myself. The doctor says my cholesterol is high, and so much butter is not good for me. I heard you could make mashed potatoes using only milk, but to me, that sounds as awful as eating seaside sand. Michael says I shouldn't be making these for him, nor giving him any cookies, biscuits or nuts. Michael says he has a big stomach that he cannot diminish even though he swims every day. I am no longer young, Mom, he tells me, and I look at him and realise he has grey hair on his temples and the buttoned shirt is getting tighter on his belly, only the jeans still look like he was born in them. No matter how many times I told him that a successful architect like him should not wear jeans. On this subject, he is hopeless. Even Naomi, who really straightened him up and had his children and was generally an adorable girl, until this idiot did things I don't want to think of, even she could not get him to finally get rid of these jeans, even though with my own eyes I saw the pile of respectable trousers she bought him. Mom, he tells me once in a while, a successful architect can wear whatever he wants, and then he always tells me about the one, what's-his-name, who always wears white or pink suits and is recognised and appreciated all over the world. Whenever Michael shows me a picture of this guy, my only thought is that he certainly does not have a mother with brains, and there is no need to make him into an example.
I love Fridays because Michael comes, but other evenings are hard on me. Not much to do in the evening for people my age. Sometimes elders go to a concert or some dinner with friends. We used to play cards, Batia, Vered and myself, once a week, but not anymore. The evening hours are the heart of loneliness. That's why people my age like to watch the news. My Gadi loved the news. The news offered many surprises and happenings, and he used to shout at whoever was the prime minister, but mainly at Olmert. He would also loudly agree with the commentator and constantly fill Michael's head with this nonsense. We have rights in this country, and he used to say, as if for the first time every time Michael sat with him, and Michael would nod dutifully. The only times that Michael would be more engaged were when Gadi would tell him about the factory he managed – air conditioner units – and the inventions they made. Michael's eyes would get bigger, and he looked like he was five years old again. While Gad would huff and puff, I would read on my side of the sofa. We have a floor lamp with a strong light bulb, and a grand sofa, a four-seater, so I had space, and his shouts never bothered me. Now I sit in the evenings; it's quiet because no one is on TV and no one talks, and I only turn pages. Occasionally I turn on the TV and watch a culture conversation or grab a nature movie, but most evenings, I have no patience for it, nor the books, and I just lie on the couch waiting for time to pass. If the sadness is overwhelming, I drink Campari with soda on the rocks, as Gad occasionally prepared for me when we would like to celebrate a little joy. Sometimes I continue to the second glass because I think there is no one to keep myself smart for, and then I talk to Gad. I speak to him just like I would speak to him when he was alive, the bastard. I tell him what Michael said, and Deborah said, sometimes adding Batia's and Vered's nonsense. Sometimes I talk to him in my heart, because I'm used to it, with all these hours he was at work, and sometimes I too was at work, and he would answer me in my heart and life could move on with his smile and red cheeks. Sometimes I also talk to him aloud, and then you hear my voice echoing in the house. Mr Campari is doing what he does, and very rarely, it's all right, like Gad is still here. Other times I hear my voice reverberate from the walls, like a crazy old hag; I think that if anyone else hears me, they will come and take me to a madhouse once and for all, and I stop. Michael is a good boy, but you cannot ask him to come every day just because his mommy is starting to lose her head. It was clear to everyone that they had to come and be with me after the funeral and, of course, the Shiva and after a month when everyone had gone to see the tombstone that they had made for him there. I stayed at home that day because I had no intention of seeing him locked down by such a large stone. Everyone had good intentions, and they all brought a lot of food too, and the grandchildren were here every day too until I almost wanted them to go away, let it sink for a moment that there would soon be only silence here and that my best friend was gone. But after the one-month commemoration, almost everyone stopped coming, and only occasionally would they call to ask how I was. During the days I'm still doing something, but in the evenings, it is difficult for me. Deborah calls every night, tells me about her day, and shares anecdotes about David and little Eli. Every evening at eight she phones, sometimes a little after, but she does not miss a single day; she is waiting for these conversations just like me, she says, and I know it helps her tame some of her guilt. She has a lot of guilt because she returned to America right after the Shiva, and she keeps saying she will not come back here to earn less and spend more on life necessities. It hurts me when she says it as if there are no good things here in a country that is so young and should be given a chance, but I never argue with her because I learned long ago that there is nothing to argue with Deborah. When she decides something, you have to let her do it. Otherwise, we get into trouble. Anyway, this evening all I have left is to wait for a phone call with Deborah.
I try to cheer myself up by thinking of the grandchildren who might soon have more children, and that's how I would be a great-grandmother, but I know it's their life and that would make them happy, but not me anymore. Then I try to think that now I have a lot of time to read, and I do not have to run around and clean and tidy and cook and jump from place to place, but that does not help either. All I could think about is Gad and me. At the end of every thought, he sits, in the armchair.
I knew I would die after him all my life because that's how it is, women stay longer, and I had tried to prepare for this moment when he will be no more. But fifty-two years is not a short while, and nothing can be done to prepare for the moment they end. At first, I was hoping that maybe I would go before him anyway because I knew he would know better how to hold himself from the inside, but as we got older and I saw all the men fall like flies, I had already lost that hope, and just wished I would have enough will not to cling to life. I hoped there would be no resuscitation and no old people's home like the one Gad used to volunteer in. Sometimes I would try to talk to him about it, but he would immediately interrupt me and say: Dinahdin, don't work yourself up with these thoughts. When the day comes, you will know what to do, and he would smile at me. And as I sat there, at the bakery, I knew what I had to do: I had to visit Gadi.
It's been two years since he died, the bastard, and I insisted on not going to the cemetery, despite what everyone said, and all the times Michael told me that I am indeed his mother, and he should respect me but that it is not a good decision. I knew that if I saw his tombstone, then there would be no way back to life for me. But now he is so dead that sometimes I forget days when I did not feel the heartache. And all the time more people go to his side, making me think I should visit. I'll go to where he stays, and maybe he can kiss me on the cheek again. My cheek is already more wrinkled than it was when he saw me, but after fifty-two years, he probably wouldn't mind one bit and would know exactly where and how he should stick the kiss on it. How I'll go to him, I do not know. I also do not know where he is, only the name of the cemetery: Yarkon. There must be a bus that goes there. When I get home, I will have to find all the death paperwork and the exact place where he is. Michael will not be happy with the bus. Whenever I mention the word, he starts telling me stories about rushing drivers and disrespected elders. He says the word elders freely, unlike Deborah. He's so dramatic with the bus thing that sometimes I feel like giving him a little ass flick. I have no desire to explain to him why exactly now I should see his father, and I also, with all due respect, I am his mother and should not explain myself. He would do better to shut up and fix the mess he made of his life instead of interfering with mine. Overall, I like to ride buses, and that's what I am used to all my life because I do not drive, and Gad never had time to drive me wherever I wanted.
So that's it, it is decided, today I'm going to Gadi. I pick myself up and take myself home, being careful not to rest on any bench. By the time I get home, I feel all my bones cracking, and my thigh hurts so much I'm afraid it might fall off. I slumber straight into Gadi's armchair in the living room. Gadi's armchair is neither orthopaedic nor leather-bound and does not do a back massage like the armchair Michael showed me on his computer. I always wanted to spoil Gadi with such a fancy armchair, but he never agreed. Dinahdin, he used to tell me, my ass is so used to the armchair we have that anything else would be a pain. His damn ass was indeed so used to the damn armchair, that this is where he died. One night I was already in bed, Gadi stayed up, and I heard such a noise that I ran as fast as I could to the living room. In my heart, I already knew that such a cry could not herald anything good. Then I saw my husband stretched out on the armchair, with his left arm strangely pointing to the ground. I dialled the emergency services, and I can't even remember what I told them. I sat down on the floor next to Gadi and stroked his slanted left arm, telling him it would be okay, not that I thought so, but I told him anyway. I did not know if he heard me at all, but I kept stroking his arm again and again, and after a while, I do not know how long, nor why I kept sitting there with his arm, the paramedics rang the doorbell, and I opened the door. They tried several times to resuscitate him. They were here for a long time, but nothing happened. Then the paramedics left, and the police came because they come whenever there is death in the house. And that's it.
This whole story did not come as a complete surprise. The doctor warned Gad that he should stop with the meat and the salt and the high-fat cheeses because he has high cholesterol, and it blocks his arteries and will not let the blood reach his heart. Gadi would try to behave for two weeks and then tell me: Dinahdin, leave me alone with this crap. I'm not built for it. I like my food the way it is. And I'm already an adult, and I do not want to be told what to do. I was scared he would just drop dead next to me – exactly like what happened in the end – and would say to him: Gadi-li – that's how I would call him when I needed something from him – listen to me, I do not want you dead in my arms. Eat the food I make you and shut up. He would smile at me with his laughing eyes and say: Dinahdin, do not be hard on me, you know I do not like it when you go hard on me. The next day, he would return from the deli with piles of special meat cuts, hard cheeses, and lots of cream cheese. He liked to spread such a thick layer of cream cheese on his slice of bread, topped up with thin layers of tomatoes; you couldn't tell if the bread was more spread or more wheat. He would eat it and smile at me and wink as if to say: you only die once. Then he died once, the asshole, and has been dead ever since. Left me here, without the wink and the smile, and only with myself, sitting like an old woman in the armchair calculating my steps to the kitchen. His hand caresses my hands, my palms are spread out upwards, and we are no longer in the armchair, but in the park in Ramat Hen, on our picnic blanket, and Michael and Deborah run next to us, playing Badminton. Deborah yells at Michael that he cheated. We look at them running around, and there is a box of grapes and watermelon next to us. Gadi is eating, and he tries to tell me something. I see his mouth move, but I hear nothing. I shout at Deborah and Michael to stop yelling because I can't hear their father. They keep calling, and more and more people come to the park and more and more noise, and suddenly also car sirens. Gadi keeps stroking my hands, but I cannot hear what he is saying.
Oops, I must have fallen asleep because I'm not in the park where we used to take the kids a lot on Saturdays, but Gad is still dead, and I'm in my house. I feel tears streaming down my cheeks, and I do not feel like crying anymore, especially when I know that today I'll see my Gadi. I started looking for where I put the note from the burial society. I know there's a shoebox in which I've pushed all the letters I got since he died. I also remember that I put them separately from the usual admin box, so I will not have to see them every time I go to the doctor for some nonsense. I climb on a chair to the upper side of the wardrobe in the other room, once the kids' room. Next to the pots I don't use, I find the shoebox. I open it up and manage to get down from the chair without breaking my hip. I sit on the folding bed, and without succumbing to self-pity and nostalgia, I open it looking for the burial society symbol. The note pops up immediately: Gadi Cohen, Waterlily Street 3/1. I'll be damned. The burial society had hired clowns. Waterlily street, I laugh to myself out loud. My best friend died, and they put him in Waterlily Street. Well, modern times. Anyway, I have his address, and my next step is to call the bus company. The girl on the information line is very polite and explains that there wasn't a direct bus from Tel Aviv to the cemetery. I would have to take bus no. 51 from Arlozorov to Petach Tikva park and change buses to a bus no. 21. The last bus leaves at 16:35, she informs me.
It is twenty past three, so I check again that I have my wallet and leave the house. My little journey begins successfully with a taxi that takes me directly to the Arlozorov bus stop. Bus no. 51 arrives quite quickly, and the driver waits for me to sit down before starting the ride, unlike the wild young men who immediately press the gas that Michael always tries to picture.
I look out the window at the city and picture Gad in my head. I do this exercise daily to make sure I won't forget how he looks. You can't omit the man you spent every day with for fifty-two years, but there are things I no longer remember. When he died, he had white hair with a patch of baldness on the front; but I no longer remember what his hair looked like before he was old. When we first met, he had dark blond hair, and then he turned grey before he turned white. I know that in my head, but I no longer have a vision of it. There are all sorts of other things my hands know without me helping them. Gad drank his coffee as I do – a teaspoon and a half of coffee – but he loved it sweeter, with two teaspoons full of sugar. When I thought he needed pumping up, I would put two heaped teaspoons and a little milk. To this day, when I make coffee for two people, my hands make one for me and one for Gad, even though Michael likes his with half a teaspoon of sugar and lots of milk.
I miss him so much. I miss the inquisitive look he would get when guests, or even our adult children, would arrive. He always wanted to make sure nothing was missing, ready to jump right in to make everyone feel comfortable. He would stay alert until we were left alone and then immediately start washing the dishes and tell me: go rest, I'll handle it. That's how it was until his last day; the guests would leave, and I would lie on the couch, shoeless and sockless. He would tidy up, wash the dishes, wipe them and put them in the cupboards outside the kitchen. Even on Passover, the most extravagant feast of the year, he would do it all alone. He would climb on the chair in the room that used to be the children's, lower the case that held the posh dinner set, carefully arrange the plates one by one, and return them to the upper shelf, next to the winter coats.
A sudden angry tone whisks me back to the bus. It's a mother with her son. Probably seven or eight, the son keeps banging the window with his head, probably out of boredom. The mom is looking at her phone. I'm guessing she is even more bored than he is, but of course, mothers are not allowed to really be bored without someone demanding their attention. So, the mother keeps scolding the child, telling him he will hurt himself, and the kid keeps ignoring her. If it was one of my kids, I would have made sure he listened. Never ever have we hit our children, but we had our methods of making clear that we were serious.
It's not like Gadi and I were always so much in love like we've been in later years. Gad inherited a small shop from his father, who was a blinds and shutters installer. Gad took to his dad ways but was always on the lookout for the next big thing. Whenever someone came back from abroad, he would ask them what they saw there that we haven't got here, and in fact, it was Marty who told him about a mall in America that was air-conditioned. At first, Gad went to manage a factory that produced parts for A/Cs. Then, out of the blue, he bought a factory that produced the engines for air conditioners. It was a significant investment, with money we had to borrow from the bank, and he did it without even consulting me. I was furious. I announced that I would not be using any money he made from this factory. He could buy whatever he wanted for him and his kids, but I'm going to live off my bakery salary. Well, all hell broke loose then. He told me I was tearing our family apart. Every evening, when he came back from work, he went to the bar with Gideon and Oria, drinking cheap 777 Brandy, and complained about his woman and the troubles she caused. I learnt about everything he said from Dalia and Tzipy, their wives, who were supposedly very concerned and took to discussing my private affairs with everyone who'd listen in the neighbourhood. I moved to the living room sofa and had to listen to endless crap about women, men and who should make the first step towards reconciliation. It took a month. Maybe two. I can't remember. Gad did not tell me good morning, Dinah. And he did not come to kiss me on the cheek when he returned from work. But I knew that no matter what conventional wisdom says, my husband would come to his senses and understand he needed to consider me when making big money decisions. It wasn't easy for me, this period. I used to make the kids eat dinner early. I ate with them, and I would leave him a warm plate with his food. When I got my salary, I went to the bank and cashed it all. I put all the money on the dining table, where we had all these beautiful dinners with friends and family. I wanted to show Gad that it wasn't about money but partnership. I'm sure he understood it, but he said nothing, and the quarrel continued. I wish I could say that he behaved like a gentleman at the end and came to apologise, but it was the only time it did not happen. It was me who apologised. It happened in the middle of the night. I remember that I wore the blue nightdress that came almost to my feet. I remember the swishing sound it made when I finally got up from the sofa, realising there was nothing I could achieve there. It's time for me to talk to my husband and my children's father. And I went to the bed that used to be ours and now was Gad's. I went under the covers and nudged him to wake him up. I told him this situation could not last any longer. I also said he was my best friend. He explained that he was so hurt he didn't know what to say. I asked him to promise me that he trusted me. He looked at me, surprised; there's no question here. Of course, I trust you. I realised that I had to apologise. You'll keep your factory, I said to him, but if you ever do anything as big as this again without consulting me, I would not apologise again, no matter what Dalia and Tzipy are going to say. I know it's the women's job to appease, but only if she has a man in bed, not a stubborn bull. I used these exact words, and I was not afraid of threatening because I knew there was no chance that my husband would not agree to such a minimal request for respect. Gad just hugged me and said it's time to sleep; not much time is left till morning. That's how we reinstated the peace at home, and Gad never made a significant monetary decision without consulting me again. Instead, he just manipulated me into agreeing to anything he wanted.
Enough! I heard behind me, It's the mother again. She has had it with the kid banging his head. I have friends who get angry when they hear mothers today, how they give in to their kids' demands, the way they never have enough authority to simply say no. The older generation always thinks they know better. They don't; they just don't remember the real tiredness that comes with it, constantly having to educate. I'm so glad those days are behind me. It's now my children's time to educate. It makes me laugh in my seat to think of Deborah as an educator. This girl never did what she was told. I remember her when she was around this kid's age. Already then, she loved animals. Every Saturday, she crept from their room and said, "Today, Dad, today?" Every Saturday, Gad would say: "Who? Who is it there?" And Deborah would run around in our room, humming like a bee, and then calling out in a big voice, forgetting her older brother, sleeping in the other room: "It's me, father, Deborah, your little bee." And Gad would answer: "Deborah? My little bee? What are you doing here? You should be in the zoo!" And they would both go to the Hadassah Zoo in Tel Aviv. There were no bees at the zoo, but they had zebras, tigers, lions, and monkeys, who drew the most crowd, where all the children were trying to imitate them, screaming like chimpanzees. Deborah would go every time on the same round. First, she would say hello to the great turtles, and sitting on the floor before the great pool, which also had a flock of flamingos, she would look at the turtles do their delicate and indifferent movements that always reminded me of dinosaurs. Then she would visit the wingers. There were all kinds of parrots and other birds in all kinds of colours, and Deborah would sit next to them and observe closely: who lay on some branch, who flew, when was it flying, how did it fly. After she finished checking in on the birds, she would go to her favourite spot of all: the elephants. I do not know what attracted her so much, but she could stand in front of the elephants for hours and see them eating a bite, scratching a little and sanding themselves. Once I asked Gad if he knew what she was thinking about there. He told me that when they went to the zoo, Deborah sat next to the elephants, and he sat in the shade, a few metres to the side, sometimes even napping a bit because she reassured him that he did not have to worry about her when she was with the elephants. I remember how happy she was when Johnny, one of the zoo caregivers, told her that one elephant was pregnant. He explained the problems of having a baby elephant in captivity and said that all the staff in the zoo hoped that the mother would carry the pregnancy through. Since that day, Deborah was even more adamant about going to the zoo and warning her father that if Varda gave birth on a Saturday and she was not there, she would be mad at him for at least as long as Varda's pregnancy. She was so serious and sweet when she said it, and Gadi didn't laugh one bit and just looked at her and said: I do not think Varda can do it without you. But Varda did not give birth on Saturday, and Deborah saw the calf when he was two days old. Gad told me later that she took one look at the calf and told him: Dad, I'll be a veterinarian when I am older. And since then, she did not give up on this dream. When she was a little older, she would borrow from the library all the animal books she could understand, and she was sitting in the reading hall to read books that could not be lent. When all the other children were in youth movements, running outside and pretending to be soldiers, she volunteered in the zoo with her beloved Johnny. She would return home with a smell that nothing could help with and a smile that could cure the dead. This tendency did not disappear when Deborah became an adult. She made up her mind to go to Brazil to see the rainforests. It was not as popular as it is today, when everyone goes there, even girls. She insisted that she could go alone and figure it all out, and there was nothing we could do about it. I almost died, and Gad started discussing all the little details with her to convince her she should not go there, especially not on her own. He may as well have talked to the well; he would have got a better response. He made a tedious speech, and she just looked at him, dead serious, as if she had prepared for the moment for months – maybe she did – and told him: Dad, I'm going. And that was it. She went to Brazil. Every week we would get a letter from her, and Gad stopped sleeping. He walked the house at night like a caged lion. I would get up from bed, take him by the hand, and tell him: You should trust her. He would sigh and tell me: As if your daughter left me any other choice. At the height of this madness, she went to the rainforest and announced in advance that she would not send a letter for three weeks. She really didn't, and he gave up on the possibility of sleeping; he spent his nights outside, returning home in the wee hours, stinky with Brandy and cigarettes. I did not ask Gad what he was doing because I knew he was with Deborah in his head. Three weeks and two days later, we got a letter from her. Gad opened it, his face grey, sat down and said nothing. Then he showed me the picture she sent: It was her, in the middle of the forest, with a large straw hat on her head, and an enormously tall man by her side. That was David, who later became her husband in America. He is a dentist, and she stuck to her animals and is a veterinarian and opened her own clinic. She called it "Johnny's", and only we know it's named after Tel Aviv's Zoo caregiver. Twice a week, she volunteers with some animal charity. How does she manage to be a mother and talk to me once a day? I do not know, and I do not ask. When I ask, I immediately regret it.
But I can't just sit here and think about the old days! I have to pay attention to what's around me. Never mind the kid banging his head, I have to get off soon. We are in Petach Tikva, that's for sure, but I have no idea if we have already passed our stop. If I've missed the stop, I will not be able to visit my Gad today, as the last bus leaves very soon. I better go ask the driver. Or maybe I could wait. If they are half as bad as Michael says they are, then I could perhaps wait for the next stop. If we already passed the stop, there's nothing I can do about it now, midway. If we haven't, maybe I could recognise the stop name. I did look at the map at the bus stop and tried to memorise the stop before and after. Strike me down if I now remember what it's called. I think I can feel the driver slowing down. It would be a complete waste of courage to go ask him now. Yes. That's my stop. I push the button, and the driver doesn't look even a bit annoyed with me, as I progress slowly towards the exit door after he had stopped. Michael can be such a drama queen. It's Gad's side of the family.
I have no idea how long I will have to wait here for bus 21a that would take me to the cemetery. I do know that the bus I'm waiting for is doing rounds in the cemetery, pausing by various gates, and then continuing to other parts of Petach Tikva. What a strange idea to make a bus route that combines routine life with the cemetery in such a way. I also know that I have to get off at the gate called Redemption. I laugh out loud again with the guy that names things at the burial society. Death is no redemption to anyone other than the bastards who died. No one who passed this gate with any consciousness was ever even close to redeeming his poor soul. If he's there, looking at the silly sign with the stupid name, the only thing ahead of him is sorrow. Well. I suspect I would also feel a sense of relief.
I'm trying to imagine the cemetery. None of those who were there told me anything about it. They all didn't talk to me much then. All the people who had opinions on my not going to the funeral used to stand at the kitchen corner, next to the big window, and whisper. They should have talked to me about it and heard what I had to say. I would have told them that I knew it was not the right time. The funeral was the peak of the whispers, but it also happened thirty days later when it was time to reveal the tombstone and the first Memorial Day. I just knew that it would kill me, and it didn't matter one penny to Gadi or me.
Of course, at my age, I've been to cemeteries many times. The first to go was my dad. At a young age too. He had a heart attack at the bank branch he had managed for so many years. Straight from work to the cemetery he went; he didn't give my mom any time to get used to the idea. I was still young at his funeral, but already Gadi was hugging me, encouraging me to cry it all out. Oh, how I cried. Everyone around was polite and collected, and I just fell apart. This is the first funeral I remember. All types of romantics like to go to cemeteries, enjoy the quiet place, read poems, or whatever. I just wanted to get away from all the dead people lying there, neither calm nor peaceful. After Gadi and Batia came Hayuta, the nursery teacher in the neighbourhood; she was both Michael's and Deborah's teacher and worked almost until she died. Even long after she retired, one can see her with toddlers or preschoolers, wiping noses, offering a snack, or hugging them after they fell. Every year it seemed a better idea to leave your child with this woman, who had already seen so many generations of children, that she could probably have written an encyclopaedia. One day she just did not get up, and her daughter, also a nursery teacher, called her in the morning, and when there was no answer, she flew there, she said, and found her mother in her bed, gone. There's Osnat, of course, though I shouldn't be counting her on this list yet.
Hayuta was also buried in the Yarkon cemetery. There is no longer any place left not bought in Kiryat Shaul. There will also be no more places left at the Yarkon cemetery, and I am not supposed to be buried next to Gadi; though, we'll see about that. Gadi refused to buy grave plots in advance because he does not play with such things, and when you die, it doesn't matter anymore where you are; the story is over. That's how he ended up buried in the newest part of Yarkon. They say I don't decide when to meet my best friend again, but it's up to me to choose when to see him.
I looked around me, and it suddenly hit me that I was the only one here, waiting for the bus. Should I be worried, I wonder, but I decided against it. I'm going to see my Gadi today, and I'm pretty sure he will keep an eye on me on my way to meet him. I could always count on him in that regard. Before long, the bus arrives, and again, no monster behind the wheel, just a usual driver who waits patiently for me to sit down.
My mind drifts towards life after me, trying to imagine what will happen to Michael and Deborah and Eli and Uri and Adam after I'm gone too, and there will be no mother left for them? I'm never worried about Deborah; this girl never needed her mother. She knows where she came from, she has David to take care of her, and mothers always know how to stay wildly alive when they have young, dependent children. Michael is a different story. He is confused and still needs a good word from time to time. He made the biggest mistake of his life when he left Naomi; only God knows why. I told him a thousand times that she is a good woman and that she supports him and that he should be good to her because while he invested himself in papers and buildings, she raised his children, and he should be forever grateful for that. He just says it's none of my business, and I don't know everything that happens in their house. At first, I thought she was the one who wanted to end the relationship, which is why he was ashamed of himself and wanted to hide, but she still came to visit me with the kids even after the divorce, and I saw in her eyes that it was not she who turned her back on their shared lives. Never in her life did she say anything wrong about my son – Naomi has more class than that – but I still knew that Michael did things he should not have done. He still thinks that I don't understand such things cause I'm his mother. As if his generation was the first ever to have sex. I know the sex doesn't matter, and the important thing is that he did not respect the friendship between them. Sometimes it annoys me so much that I want to flick him, especially after she visits me, always kind and patient, still not remarried, and not a young woman either. But none of them ask for my opinion, so I shut up.
As the bus is doing its round in the cemetery, I look around. I can see the trees and through the closed windows, I can almost feel the quietness filling my body. This is, I guess, why people are wrong to think that cemeteries are a place to go and quiet down with their dead. The thing I don't know how they can ignore it is the silent scream that colours the air, the scream of all those people left behind by their egoistic loved ones. I do not even have to push the button. I'm the only one on the bus, and I'm guessing the driver could tell where I was meant to get off. Your stop, maam, he tells me when he brings the bus to a halt. I thank him and manage to bring my trembling feet down the bus's steps.
The first thing I saw, passing through the redemption gate, was a florist for the dead. I thought that Gad didn't need my flowers; surely, a lifetime of me was much more valuable. I started walking towards him.