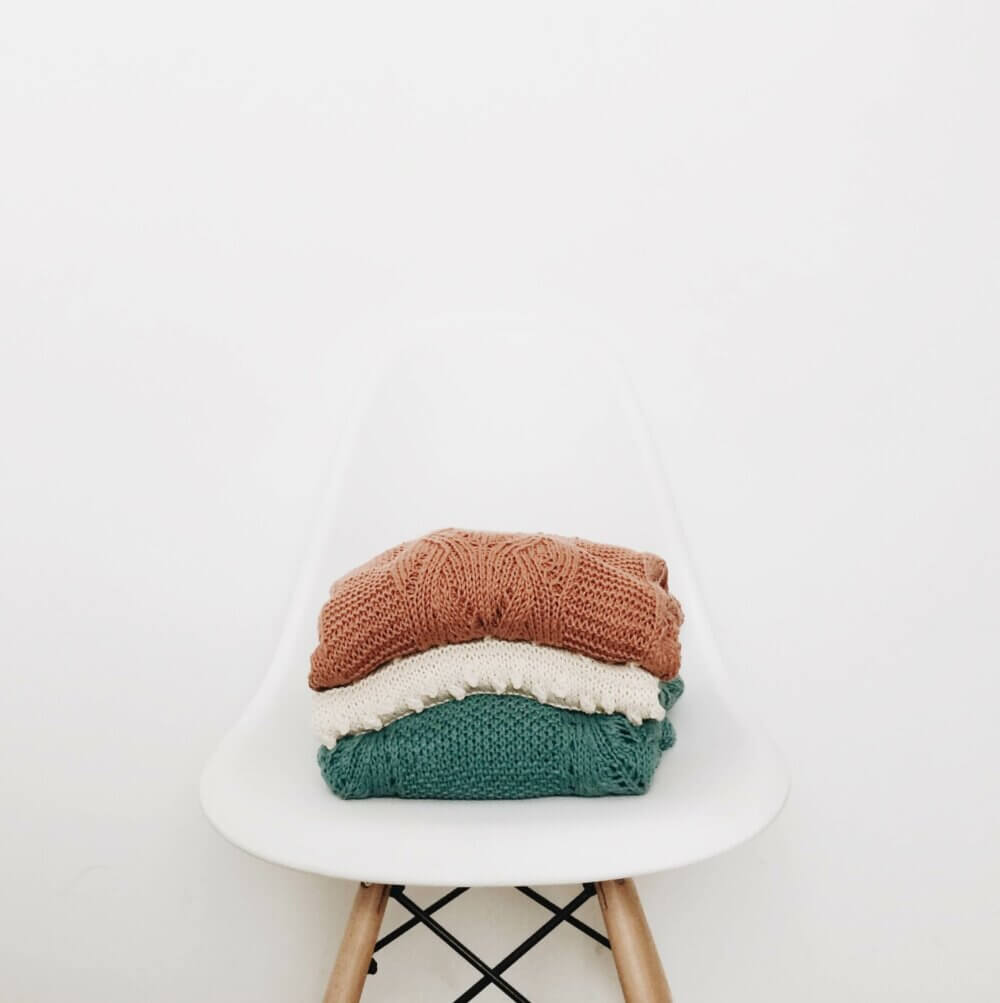 Photo by rocknwool on Unsplash
The Buzzer
I almost fold your laundry, the numb air
of garments settling, the last breadth of the dryer,
call to me to care for your hot things
Marie Condo says to ask the clothes
how they should be folded
to listen to the fabric, go with the seams
The breeze is warm, early June, almost summer
I promise myself I will reach a little higher
and watch for the muse, its bud or bloom
Word next to word, line and—it's already late—
I ignore the call, the bid to be like a wife
A creaser and stacker of shorts and tees
Peeking into my soul I find a woman within the stack
every other item a sculpted figure, a poem
then an underwear and on it goes
But I say go with the weft
And leave with the weave
On my bike
zipping through the hillside graveyard, a shortcut,
Leo Zipperer has a big white carved lion in repose upon his stone
Has that always been there? The plots at the top seem preferable,
the poor souls at the bottom, their bones soaked under the melted snow of
            March and April    blue     grey green    water    white     trumpets    swans    eternity
Two big white swans—or are they pelicans?—off in the distance
float together past the span of water lilies, disrupting reflections
Now I see there are three, must be pelicans because swans are usually in
            pairs     cerulean      time       migration       floating       mating    pouncing
Once in Mexico, he begins.      Yes, you have told me THAT BEFORE, I say
The Blue house, yes, a chance encounter, a private tour,
            sunflowers     luck    hours     cerrada      zip
Ruffled florals over under a velvet huipil    Frida died at 47, her paintings
            waiting     days      drying    confessing      So unfair—look at infinity
know what timelessness is, and yet, an expiration date,
dogs around ten years, we, ten times that but not 100 times
            zippers       watching      swans     drift
It's almost five pm, the client leaves, promising to return 
a broken promise of published hours
            trust      spin      bonds     wheels     closed
Waiting at the Women's Health Centre
The word change is cut
into a round river stone, set on the carpet
in the changing room. A mammogram,
like a telegram, like a cuneiform,
is a message. The rock is under a table
that holds two woven baskets of swabs,
one with deodorant, the other
with deodorant removal. I remove
my sweater, shirt, and bra, then slip
into a half-gown, the shade of institutional
green, yellowish, and bright, like over-watered grass
I leave on my jeans and boots
in what feels like an obscene combination
of dress and undress. While waiting
for the technician, I consider
the oracle nature of the stone:
Substitute one thing for another
My scan shows no cancer
but I hear the message: Now
you are alive so get going,
this is your time.