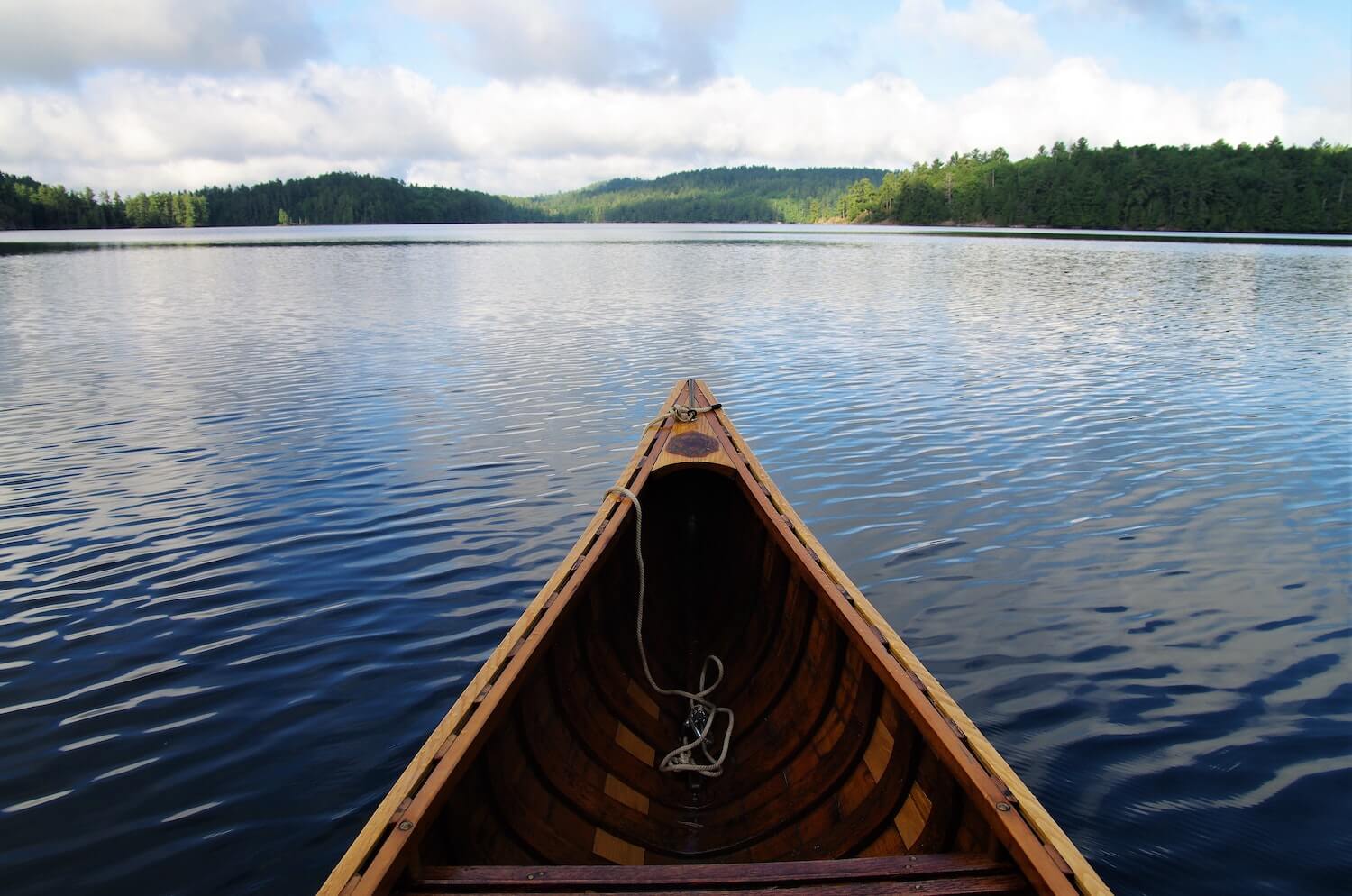 Photo by David M. Chambers on Unsplash
Journey's End
for Bill Elliott (1966-2019)
The old canoe rests on the sand
at lake's edge, its stern still
in the water. How many
strokes of the paddle wore away
the varnish on the gunwales?
Many. So many. And years
of sunlight and rain. Years
of snow and wind.
Beyond the canoe, the lake
wrinkles with a steady breath
of wind. The bare branches
of a leaning tree melt
into the water, as though
they have been yearning
for this fading from sight.
Stowed behind the woven-rope
seat in the narrow crevice
of the stern, a windbreaker
lies crumpled, left behind,
like a memory held forever
in a photograph.
At the Breakfast Table
We sat at the small round table
in the kitchen. No bigger than
a walk-in closet, listening to
"The Breakfast Club" on an Arvin
radio. That was eighty-two years
ago, and I can still recall the announcer
telling everyone to march around
the breakfast table. And I marched.
Mummy beat time with her wooden
spoon on the iron frying pan,
and stamped her feet on the yellow,
cracked linoleum floor. Outside,
no leaves fell in the October
drizzle. The grapefruit tree had
given us our first course. We had
moved on to oatmeal, and she
cautioned, Not too much sugar now.
It's rationed. I did not know what
that meant, but I tried to be careful.
Outside, the palm fronds swayed
in the wind, a car squealed its brakes
at the corner, the neighbor's dog
slept by his front door. The war was
changing everything, my father said.
But no one, not the trees, the cars,
the dog, nor my father and mother,
nor I, had any idea what that meant,
what it would come to mean.
Ode to the Waltz
— for JF
The country waltz turns
clockwise. I move only
counter-clockwise,
or so I had always thought.
Across the dance floor,
we fought, with genteel
faltering, foot and elbow,
knee, shoulder, eye
and hand, one against
the other, two clockwork
mice wound too
tight, earnest in our
desire to get it
right.
How earnestly
I desire, now,
to turn adroitly
clockwise, to follow
your steps to bring
us grace — no
longer awry, faltering,
but in perfect measure,
comely, in sweet balance and swing,
turn and counter-turn, to say how
I love waltzing any waltz with you.