He Crossed the Line
Excerpt from forthcoming novel Drawing a Line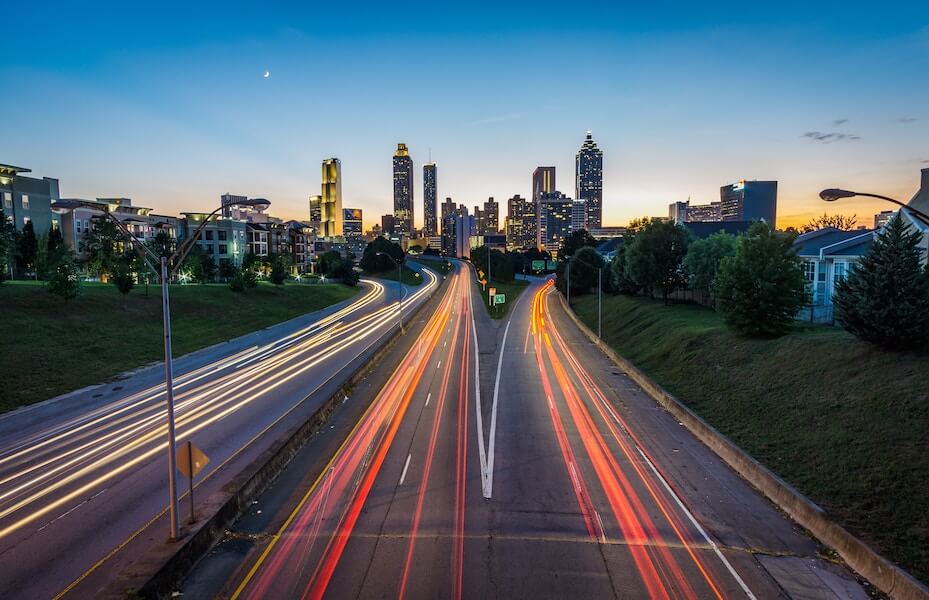 Excerpt from forthcoming novel Drawing a Line
I packed up the Tacoma, figuring on a five-day round trip down to Georgia. I researched planned stops, and figured that rural Georgia was more likely to have gravel back roads with higher hills and deeper valleys than the flat country blacktop roads that were fairly common in the northern Midwest, my stomping grounds.
I threw a clothes duffle in the back, stuffing it with a couple of pairs of Wrangler jeans, pearl snapped western shirts, and a black leather sport coat, my customary work uniform. While I'm an ex-cop, now private detective working in Chicago, my roots hail from Texas. You know that old expression, "You can take the girl out of the country but you can't take the country out of the girl." Well, that's me, tight Wranglers, cowboy boots and all. I hung a dressy pant suit in a garment bag on a clothes hook, just in case, and then stashed a weapons duffle under the seat, placing the briefcase and laptop on the rider's side seat to my right. The concealed carry permit was with my PI badge creds as usual.
I was headed southbound on the Dan Ryan expressway by 6:30 in the morning, with rush hour traffic thinning somewhat after I got through the spaghetti bowl where all the Chicago expressways converge just west of the Chicago loop. I figured a good ten hours on the road to cover the nearly 700+ mile trip to the Atlanta area, depending on weather and how closely the troopers were tracking speed violations today.
This trip was part of my investigation. I had been hired by the owner of a family business to look into the shooting incident involving a family member; someone had shot Sean, the family's number one son and rising star executive. The patriarch of the family business wanted me to look into aspects of the case that were beyond the scope of the local police department, such as this trip to Georgia.
The five-day trip allowed for a travel day down, three days in the area, and a travel day to return. After my interview with HR Manager Jennifer, I had reviewed the complaint files, finding a called-in anonymous threat. I had identified several individuals who might be possible suspects relating to the threat, and therefore possible suspects in the shooting. Three were male employees who were identified as possible sources of the "I'll fix ya good" threat, one was a female who had submitted a complaint about sexual harassment, identifying Sean as the offender.
I also wanted to talk with the former controller of the company that had been acquired by the O'Riellys. I had made preliminary telephone contacts requesting interview time, and had connected with three of the employees, including former facilities manager Thomas McMillan, production supervisor Darleen Davis, and controller LaTonya Washington. I was unable to reach Don Duffy, the maintenance guy and Billy Bob Wilder, the set-up man. They had not answered my telephone call nor responded to my request for a return call.
I made good time most of the way down, matching my speed with the truckers, who slowed through the Indianapolis area on I-65, and through the mountains of Tennessee on I-24. At a truck stop, I called ahead and scheduled a motel on the southern outskirts of Atlanta off I-75. After ten hours on the road, a hot shower and a room service dinner hit the spot; even the lumpy motel bed didn't interfere with a good night's sleep.
The next day, I drove into Atlanta, for a luncheon meeting with former Smith Electronics controller LaTonya Washington. We'd agreed to meet at Peachtree Vineyards, the classy restaurant where Sean O'Rielly had welcomed the former Smith Electronics management team to the O'Rielly Electronics organization after the acquisition. I wanted to see the environment of the restaurant where the sequence of events unfolded that resulted in the O'Rielly acquisition of the local firm. I thought that a meeting in the same location might further prompt recollections of former controller Washington, to help me gain insights on the acquisition, looking for any possible connection to Sean's shooting.
As a PI, I customarily run a check on people I meet, business or personal. From my background check of LaTonya, I had learned that she had done a brief stint in public accounting before moving to SEC. She had been with the electronics firm for about four years, beginning in as an Assistant Controller and within two years receiving a promotion to Controller, heading up the accounting function at this privately owned company. An Atlanta native, LaTonya had excellent credentials including a bachelors in finance and an MBA from Howard University, a school with a premiere reputation located in Washington D.C., sometimes referred to as the "Black Harvard." I looked forward to gaining her insights on the acquisition and interactions with Sean.
I arrived a couple of minutes late; Atlanta traffic is a bear. I announced myself to the maître d' and was led to corner table next to the southern exposure window with a 32nd floor view of downtown Atlanta looking towards Hartsfield Airport, barely visible in the hazy midday sky. Peachtree Vineyards appeared to be the place in town for power lunches, as evidenced by white table cloths, six-piece silverware set-ups, fancy crown folded napkins at each setting, a white shirt male waitstaff, a snooty maitre'd', and, of course, the predominantly male clientele in business suits. I got the "once over" more than once as I followed the maître d to my table.
I was barely seated and had checked out the skyline view, when the dull murmur of conversation and the clink of silverware suddenly silenced, and eyes turned towards the entrance of the restaurant. Mr. Snooty, himself, came parading through the restaurant, leading a tall glamorously striking African-American woman, wearing a navy business suit, red-white-blue pinstripe blouse, accessorized with a touch of red on the pocket square, French cuffs, pumps and hand clutch. The woman's proud confident stride ignored the stares of the restaurant's male patrons though I had little doubt that she relished the undivided attention she received as she was led directly to my table. As she neared the table, I heard a soft whistle from one corner of the restaurant, and I sensed a fleeting scowl in her eyebrow, but no other visible reaction.
Watching her approach, I thought, thank goodness I opted for the business suit over the jeans and boots today. When in Rome… I stood and offered my hand, "I'm Gina Girardi, pleased to meet you."
"Gina, how are you? It's a pleasure. I'm LaTonya." Shaking my hand, she added, "Welcome to Atlanta. I'm glad that you called and I appreciate the opportunity to talk." We ordered a glass of wine and chatted briefly about my trip, the weather, the growing Atlanta skyline and abominable traffic. By that time the murmur conversation and tinkle of glasses and silverware had resumed. After placing our lunch order, I steered the conversation back to business.
"As you know, I've been retained by O'Rielly Electronics to look into the shooting of Sean O'Rielly," I began. "Some of the circumstances occurring here in Atlanta, and at Macon relating to the acquisition, and,… er, the closure of Smith Electronics may be related to the shooting. I'm hoping that you can add some key perspectives to these events."
"Certainly, I'd be happy to help in any way that I can."
"First of all, can you give me the twenty-five-cent version, a summary if you will, of the events relating to O'Rielly Electronics' acquisition of Smith Electronics and the events that followed?"
I learned that LaTonya had been hired as an assistant controller after a two-year stint in public accounting and receipt of her MBA. Within eighteen months, the former controller, Darren Jefferson, who had been with Smith Electronics since the early 70's had retired and LaTonya was moved up to the controllership responsibility. LaTonya quickly found that Darren had coasted his last few years into retirement leaving dated accounting systems and weak banking relationships. LaTonya had begun by installing a new computerized accounting software system with cost accounting modules, and all tie-ins to payables, receivables, general ledgers, production forecasting, inventory control and a budget-forecasting accounting system. She also set about re-negotiating the firm's financial line of credit, and scheduling a pay-down of a mortgage undertaken by Darrell to finance an expansion of the Macon Plant in 2006.
I complimented her in the significant accomplishments that she had made in such a short time period. She nodded in acknowledgement and continued with an explanation of the business environment affecting manufacturing businesses in the current economy.
LaTonya began a description of the past year. The ups and downs of the economy had wreaked havoc on the firm's income, profits and its ever-growing debt burden. Competition from the Chinese was intensifying, with more and more manufacturing moving to Mexico or overseas to Taiwan and China. LaTonya had worked with the Operations Vice President to identify and facilitate a joint venture in Mexico. The joint venture bode well for the Smith's long-term positioning in the industry, but numerous production and logistical setbacks cut into profits. Lost sales and slow cash flow delayed the financing payback schedules, weighing down the Smith's debt ratios. The Banks were screaming, and threatening to call in the note and pull the plug on existing finance packages.
"When did you meet Sean?" I had asked.
"We, Smith Electronics, participated in the various electronics industry manufacturers trade shows. One of those was a recent sales conference in San Francisco. It was here that I had first met Sean." LaTonya was a clear articulate speaker, presenting on-point information without wandering down side trails as some people do when talking.
She explained that her initial conversations with Sean began as friendly competitors commiserating over the tough economy and brainstorming on ideas to cut costs and find new markets. She had given him her cell number, and they had exchanged several calls about meeting or workshop schedules. But, after a while, LaTonya said that the tone of Sean's calls changed.
"What do you mean?" I asked.
"Well, for one thing, he began texting, rather than calling. And he would suggest that we go somewhere else, away from the meeting, somewhere more private." LaTonya's eyebrows rose to emphasize that last word. She shook her head when continuing, as if trying to shed a bad memory. "When we would talk, he would slip in these…these seemingly innocuous questions about my personal life. I kept bring the discussion back to business issues, but he was persistent."
I probed for details. "You described Sean as persistent, what would he say? What did he do? How would you characterize his comments and behavior?"
LaTonya looked out the window at the Atlanta skyline for a moment, as she organized her thoughts. "He was a real charmer, that inviting smile, those dimples, those blue eyes that seem to look right into your soul. We met at a cocktail hour late in the day. At first I thought he was some salesman trying to pick me up, you know…'what happens in 'Frisco stays in 'Frisco.' He comes on so warm and inviting that you are just drawn in. And there's these little comments, you know, innuendoes, that seem to have a double meaning."
"How so?" I asked.
"Like, 'I can show you around, help you get ahead in the industry, there's a special event in my room tonight, it'll be a real career booster for you.' Then he says he's some former football player, like I'm supposed to be impressed." LaTonya glances over her shoulder, and leans in lowering her voice so that it does not carry beyond the table. "This is what he tells me, like I'm some starlet from Podunk, Georgia, and he's going to give my career a real boost …up on to his casting couch. Come on! I wasn't born yesterday. I've heard better lines from better men, and they've all been shot down. This girl's worked too hard and paid too much dues to hop onto some horny toad's slimy ole casting couch."
"So, he started his pitch at the bar when he first met you?"
"You got it girl! I didn't fly some 2000 miles for a one-night stand with some pretty boy ex-jock. I let him know I'm here to talk business, electronics business, and I walked away." LaTonya paused for effect. "You know, he chased me down, apologizing."
"What happened next?"
"He had this hospitality suite. I heard others talking about it, so I knew it wasn't a come – on to get me in his room. So, I went. He came up with a joint venture idea, that our firms work together to supply electrical components to an automaker. It made sense, seemed like a possibility, we were trying to gain inroads in that industry. I told him I would have to take it to Mr. Smith. When Sean focused on business, he could use that charm to really sell. It was an idea that would utilize our Mexican operation and might get Smith Electronics out of its hemorrhaging cash flow crisis. So that night, I called Mr. Smith and outlined the idea. Mr. Smith felt we should explore it. So, my instructions were to invite Sean to Atlanta for further discussions. It led to Sean coming to Atlanta the following week."
"Then what happened?"
"Mr. Smith was anxious to meet with him, to explore the joint venture. Two days before, our re-financing discussions with the bank fell through; then, they were pressuring to call in the loan for full repayment. I shared with the bank's loan committee that we had a joint venture opportunity, and they put out a new loan package, but at substantially higher rates and shorter terms. We were really getting backed into a corner. When Sean came down to Atlanta, he brought his brother, Patrick, the CFO along.
"So, how did those discussions go?"
"It seemed to go well at first. Sean said they were closing a deal to supply the computer control modules for a car manufacturer, and that they were willing to subcontract with Smith for the manufacture of the PC boards, from our Mexican operation. A million-dollar project over two years, to start in six-to-nine months. It looked like a way out, a big order, up-front cash flow, and an opportunity to stop the cash flow drain from Mexico. I put together a counterproposal to the bank, seeking better rates and a longer term."
"How did the deal get from a joint venture to Smith Electronics being acquired by O'Rielly Electronics?"
"The bank wouldn't give, they wouldn't wait for the joint venture to come together, they pressed for the high-price package. So, when we met with the Sean and Patrick the following week, I had proposed modified terms for the joint venture. Somehow, the O'Reilly's found out about our circumstances and they held fast." LaTonya looked out the window at the sprawling city below, frowned briefly, probably from dredging up the tension of the merger discussions. She took a sip of wine, then continued her story.
"Then, they proposed the acquisition. Patrick already had draft numbers worked up. Subject to a due-diligence audit, O'Rielly Electronics would put up fifty million for sixty percent of the company. They offered to pay down half of the bank loan, and carry the rest. But, here's the kicker, Mr. Smith would have to step down as president. Their offer included a ten million severance package, and he would remain on an advisory board."
"So, the O'Rielly's offered to bail out SEC, but they wanted to take over and run the company?"
"Yeh, Patrick with his Power Point slides had all the numbers and what-ifs covered. Sean schmoozed and charmed the ole man with what I thought was a bull-shit story of the Smith legacy in the community and the benefits of enjoying the trappings of his success of his business in retirement. They really poured it on. Then they took the ole' man out for dinner, just the good ole boys, ya know. No one else was invited to come along, none of us lieutenants. They came back the next day with a letter of intent, signed by the O'Rielly's and Mr. Smith. The long and short of it was they reached a definitive agreement and the government regulators and the banks all approved of the sale."
LaTonya paused in her story, and sighed. It was obvious that these events and reliving this story had taken a personal toll. The net effect was, that in-spite of her best efforts, she had lost her job. My mind flashed back to my transition from the police department to my current role as a private investigator. They say that job loss, divorce, and death are the life-changing events where your psyche can take a major hit. When your job or career is such a major part of your personal being, of who you are, a job loss is a real punch in the stomach. I nodded to LaTonya, raising my eyebrows slightly, a non-verbal message encouraging her to continue.
"So, the next day, Mr. Smith didn't come in to the office. I and the other top managers, his direct reports, got a call from his secretary, saying he wanted to meet with the management team at a banquet hall in the area for lunch. He had arranged a private room, lunch was brought in and he had led the conversation, but kept it light. I wondered what was up, what was happening. At the end of the meal, he told us he had reached an agreement with the O'Reilly's, he had sold the company. He assured us that operations would continue, that they would now call the shots from Chicago, but they would still need a local management team and our jobs were secure….yeh, those were his words, our jobs were secure…Hah!"
The Peachtree Winery lunch arrived with the same savoir faire reflecting the example set by Mr. Snooty, the maître d'. As a blue-collar working stiff, I don't usually patronize the stuffed shirt eateries, so my reaction is partly impressed, and partly amused by the put-on circuses of these high-class establishments. At first glance, the lunch looked sparse and lost on the large white plate, decorated with little sprigs of greenery and a fancy design of some creamy white sauce criss-crossing the entre. But the sauce had just the right mix of sweetness and flavor, to enhance the tasty meat; although I prefer my green beans to be more thoroughly cooked with less crunch. But for a former lady cop who likes beer, brats, burgers, and fries from a neighborhood bar, what do you expect?
We continued our discussion. First, I asked if LaTonya had some responsibility for human resources issues with Smith Electronics. I learned that, as controller, she had accountability for the payroll system, benefits management and administration, and gave direction to an hourly employee at the plant who handled benefits and personnel records. As a result, she had been involved in various employee issues and employee complaints. I sought LaTonya's take on each of the individuals whose names had turned up in my investigation relating to the "I'll fix ya" threat.
"I heard about a telephone complaint from one of my phone conversations with Patrick," she explained between bites, adding, "but I never heard the actual recording. At that time, we were waist-deep in the acquisition issues and I had little time to focus on some unhappy employee's rant. My input wasn't sought, and I had enough on my plate at the time that I didn't pursue it. Was it really a threat?"
"There was a voice mail message left at O'Rielly Electronics headquarters. HR manager Jennifer receives those messages, and she brought it upstairs to the O'Riellys and left it with the executive secretary. The message was left after the company had announced the closing and said something to the effect of 'you want me to fix things, I'll fix you good, you damn Yankee.' So yes, I would consider it to be a threat. There is a reference to fixing things…do you have any idea who might be involved in fixing things?"
LaTonya thought for a moment, and then mentioned the names that I already had identified as my persons of interest, facilities engineer McMillan, set-up man Billy-Bob, and maintenance mechanic Duffy. Then, she described her experience in the plant, saying, "During one of my trips to the plant to set up the new accounting package, mechanic Duffy got into a heated argument with a production supervisor, and I had to step in and intercede. He didn't take kindly to my presence in the plant."
"What do you mean, didn't take kindly to your presence? What happened?"
"He was arguing with another supervisor about a repair, I don't know if it was assigning blame for problem, or when to do the repair, but it was not a constructive resolution to the problem. Voices were raising, it sounded threatening, so I stepped in to break it up and he started in on me. But I'm a big girl, and I don't take no guff from anybody. I shamed them for arguing on the floor and then got them into the production office behind closed doors to sort it out."
I asked if, since she had experienced some sexually oriented queries from Sean, did she know if any other females had similar experiences with him.
"Well, there was one female supervisor in the plant; she was a bit of a prankster, always joking around, flirting with the guys. She'd laugh at the dirty jokes and she would just as likely be the one telling the dirty jokes. She'd curse with the best of them, 'fuck this…fuck that.' One time when I was working on the cost accounting package in the production office, she comes in and says to the plant manager, 'Who do I gotta fuck to get a new crimping machine.''' LaTonya paused for effect, with just a little curl showing on her lips. "You know, I like a good joke just like the next gal. But there's some stuff you keep between us girls and not share in mixed company."
I kept my composure, asking, "Do you know if this lady supervisor filed a sexual harassment complaint?"
"Apparently the girl who knows no limits, actually had some limits," LaTonya replied. "This came up during the acquisition period and I had my hands full with acquisition and benefits issues, you know, integrating our data into the Chicago system. Mr. Smith said to pass it on to Chicago, so I forwarded it to Patrick, who was my primary contact during that period."
"Did you observe any other incidents of sexual harassment during Sean's visits during that transition period?"
"He was down to Macon at least three or four times during the transition, and he held a management meeting each time. He seemed to like to joke around. And some of those jokes were sexual, or there were these sexual innuendos. You know…some people describe things using sports metaphors, 'the ball's in your court,' or 'you're part of the team.' But Sean would use sexual metaphors to emphasize a point. Talking about a joint venture, he'd say 'we're going to get in bed together,' or when the competition landed an order that we sought, he said that we got fucked by the competition. When you made a mistake, you 'fucked-up.' When he wanted to build excitement about a new product, his expression was let's get a 'hard-on' about this."
"Did anybody say anything, any one complain?"
"What can you say? Who can you complain to? He's the guy that bought the company. You're concerned about losing your job. The guys chuckled, the women just rolled their eyes and kept their mouths shut." LaTonya hesitated a moment, and a subtle triumphant grin came to her face. She added, "But when he tried that on me, one-on-one, I gave him an eye-to-eye glare and told him to stop it. And then one time he tried it again, so I walked away and saying, 'I'll finish this conversation when you're ready to speak civilly.'"
LaTonya was on a roll, as one memory seemed to spark another. She continued, "Another time, he thought he was being cute and his fingers went to my breast. In half a second, I had his thumb twisted backward so far that he fell back into his chair and rolled backwards onto the floor. I walked out of the room and didn't talk to him the rest of the time he was in Atlanta."
LaTonya sat back, and crossed her arms, nodding affirmatively. "He didn't know where to draw the line, so I drew it for him. After that, he behaved when he talked to me."